Organizations: Skyland Trail
Skyland Trail offers a whole-person approach to mental health treatment.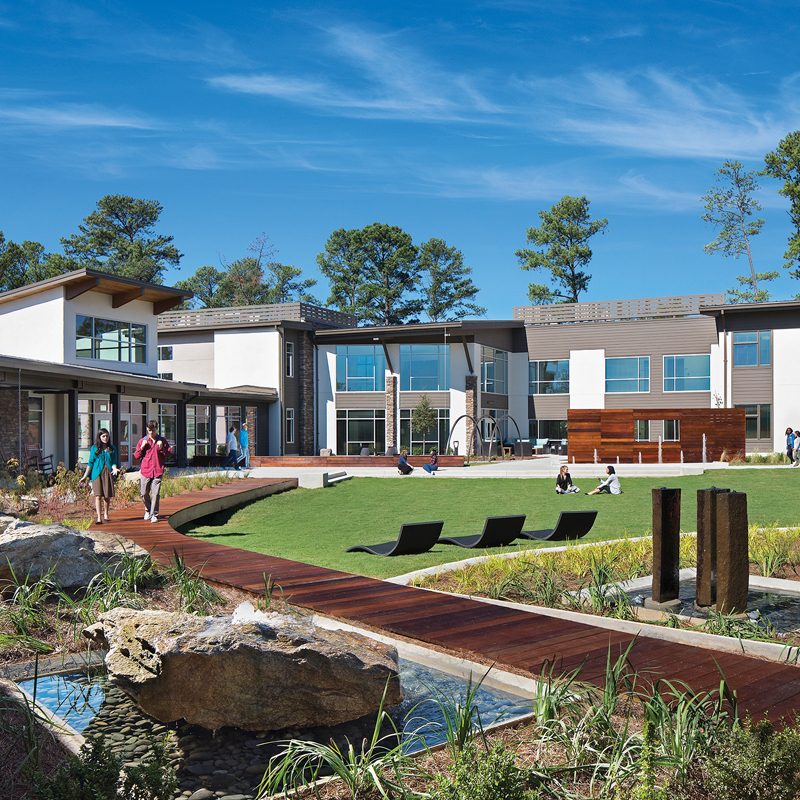 In the early 1980s, Atlanta offered few mental health resources to help people make the pivotal transition from inpatient care to reintegration into the community. West Lumber Company helped purchase an old apartment building for that use, which launched Skyland Trail, one of the most venerable facilities in the Southeast.
"Residential mental health treatment organizations like Skyland Trail play an important role in the continuum of mental health treatment," says President and CEO Beth Finnerty. "Some people who see a therapist or psychiatrist once a week get 'stuck' and need more intensive treatment to make progress toward their goals. Other people are trapped in a cycle of repeated crises and hospitalizations and can't gain solid footing on real recovery. Skyland Trail meets people wherever they are on their path to wellness."
Today, the institution has five campuses with 110 residential beds around Atlanta, serving more than 500 clients a year. It has treated more than 5,000 people since its inception. The organization has raised $80 million in donations, which has enabled it to disburse more than $28 million in financial aid to indigent clients since 2009.
Skyland differs from similar facilities in its "whole-person approach," which teaches coping skills and soft skills. Clients not only learn how to manage anxiety; they might also learn about better nutrition or how to use public transportation. Scholastic and career goals are integrated into customized programs. Loved ones get instruction as well.
"We help people with complex mental health issues understand that they are more than their diagnoses," Finnerty says. "We help them discover all the available tools and strategies to stay healthy and then use them to thrive."