Thomaston is a TV star
The city will be featured on HGTV's Home Town Kickstart this Sunday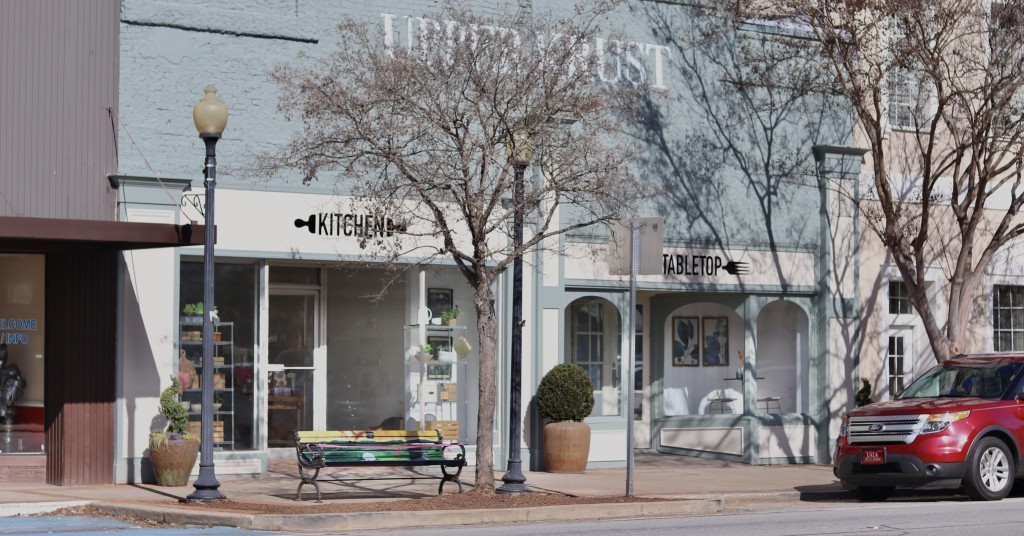 Thomaston is ready for its closeup. On Sunday, May 22, the small town in Upson County will be the star of HGTV's Home Town Kickstart presented by People magazine.
A spinoff of HGTV's popular Home Town, the new Kickstart will feature hosts Ben and Erin Napier from the original series, along with other HGTV stars who will tackle renovation projects in six cities across the country. Brian and Mika Kleinschmidt, hosts of 100 Day Dream Home, were the team who took on Thomaston.
According to HGTV, the premise of each episode is that a design team will "refresh the home of a local hero, give a small business an upgrade and invigorate a public space that will forever change the lives of everyone in the town." People Magazine is a partner in producing the show and will feature stories of each town and residents.
Filming in Thomaston wrapped up earlier this year, and locals have been eagerly awaiting the episode's debut – while already enjoying some of the benefits. Public projects included a community courtyard on the square, new facades for a couple of downtown businesses and transforming an iconic drive-in restaurant, Piggie Park.
The city is hosting a free watch party on the square in front of co-host Slices Pizzeria this Sunday from 5:30-9:00 pm (the episode airs at 8:00 pm). There will be food trucks and live music, plus outdoor and indoor screens for viewing.
Photo by Luke Haney, Upson Beacon
Do you follow us? Find us on Linkedin, Facebook, Twitter and Instagram.