Shaw Industries sets sustainability goals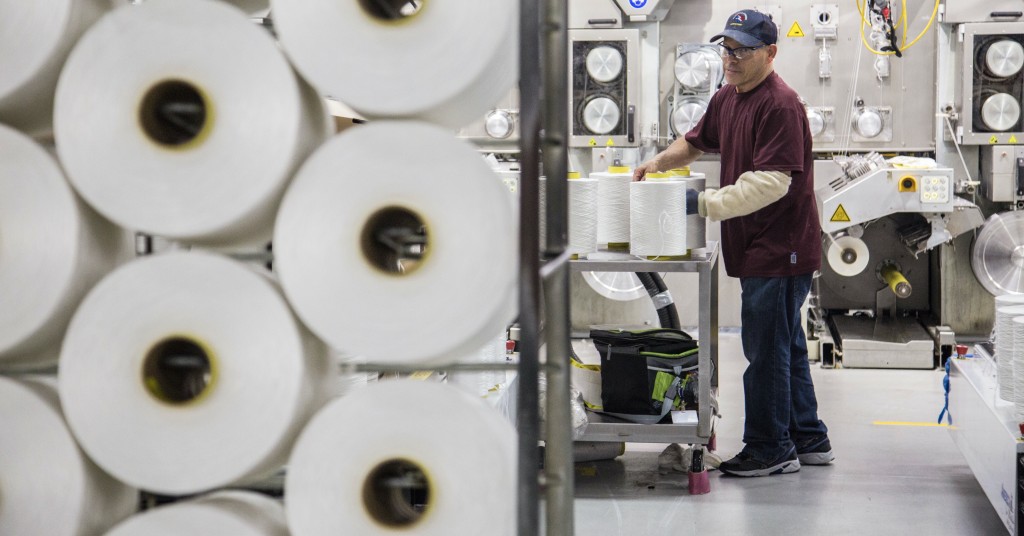 Georgia's flooring manufacturers have made improving sustainability – corporate and environmental – one of the their major goals over the past 20 years. For Shaw Industries, that means focusing on people, products and climate change. The company recently released its 2021 Corporate Sustainability Report that tracked efforts and set goals in four areas: health and wellbeing of those who use its products; climate change; product circularity; and creating positive social change for employees, customers and communities where it is located.
Shaw, headquartered in Dalton, is one of the largest carpet manufacturer in the world and employs more than 20,000 people globally. Its most recent materiality assessment, conducted in 2021, showed that climate change remained a huge concern for commercial customers, who were increasingly attentive to the embodied footprint of the company's products as well as its operational footprint.
The health and wellbeing of people using its products also continued to be top of mind for stakeholders. Last year Shaw created a "Living Lab" in Dalton with furnished apartments where it can test residential products for cleanability, sound and noise levels and overall impacts on mood and wellbeing.
Shaw calls its focus on environmental health and human experience "sustain[HUMAN]ability," reflected in its 2030 goals:
Garner Cradle to Cradle certification for all products
Achieve net zero greenhouse gas emissions for its operations
Ensure talent pipeline matches the talent in its communities in terms of diversity and inclusion.
Find out more about how Georgia's flooring industry is addressing sustainability in "From Planet to People" in our May issue.
Photo provided by Shaw Industries
Do you follow us? Find us on Linkedin, Facebook, Twitter and Instagram.