40 Under 40 nominations close today
Get yours in by the end of the day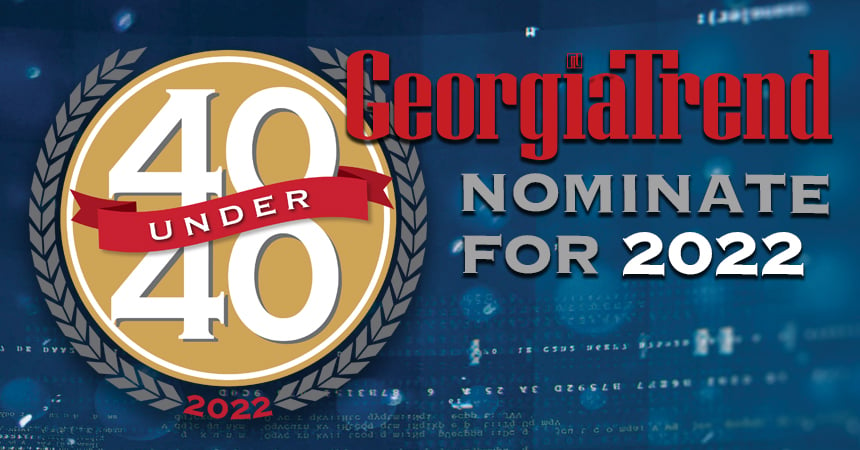 Nominations for Georgia Trend's annual 40 Under 40 honors are now being accepted. Friends, work associates, family members and eligible honorees can submit nominations through Friday, April 22 at 5 pm.
Ideal 40 Under 40 candidates are successful in their professions and equally, if not more, passionate about community service. If they are younger than 40 on October 1, 2022, we want to hear about them.
Nominations should paint a vivid picture of these movers and shakers – their commitment and the excellence of what they do beyond what they're paid to do. And when it comes to nominations for one individual, there's no limit to how many can be received. The more the merrier.
Learn about the process of selecting 40 of the state's best and brightest and find a link to the nomination form on our website: georgiatrend.com.
Do you follow us? Find us on Linkedin, Facebook, Twitter and Instagram.