Georgia Trend Daily – April 11, 2022
April 11, 2022 Augusta Chronicle
Joe Hotchkiss reports that Columbia County-based Club Car plans to acquire a Danish company that will help expand the golf car manufacturer's reach in the growing global market. Club Car has signed "a definitive agreement" to obtain Garia A/S, which has produced luxury golf and leisure vehicles since 2005, the companies announced Saturday.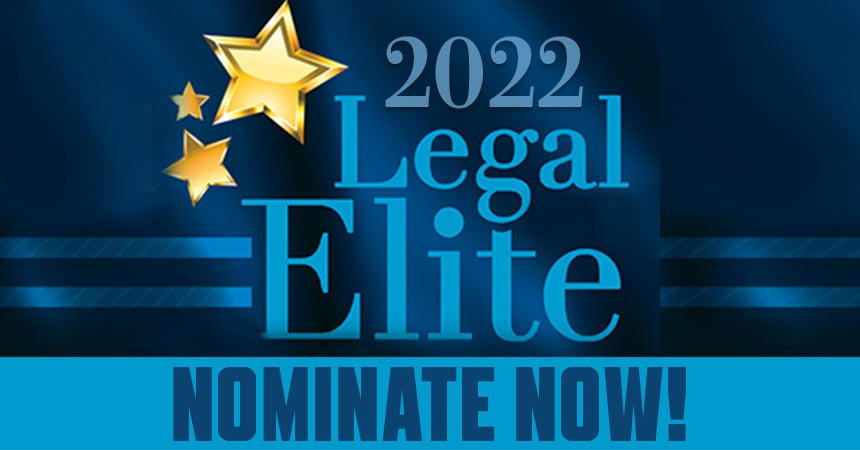 April 11, 2022 Georgia Trend – Exclusive!
Mary Ann DeMuth reports that each year, Georgia Trend shines the spotlight on the state's most effective attorneys and this year is no exception. Our 20th compilation of Georgia's Legal Elite in 16 categories – as chosen by their peers – will appear in the December 2022 issue. Nominations for the Legal Elite are now open and run through Friday, July 8, 2022, at 5 p.m.

April 11, 2022 Atlanta Journal-Constitution
Andy Peters reports that Marietta skin graft maker MiMedx hopes a treatment it is developing for osteoarthritis, tendonitis and plantar fasciitis will help it bounce back from a scandal that saw its former CEO go to prison for securities fraud last year. The company plans to start late-stage trials by December of its injection therapy for musculoskeletal conditions.

April 11, 2022 Savannah Morning News
Latrice Williams reports that Serena & Lily, a high-end furniture company, is planting roots in Effingham County. The "design-driven luxury interiors brand" sells everything from wallpaper to lighting to furniture and more.

April 11, 2022 Brunswick News
Gordon Jackson reports that Weyerhaeuser has broken ground on its new 7,860-square-foot building that will serve as its regional timberlands office. The new headquarters will have 25 full-time employees with an average salary of $80,000.

April 11, 2022 The Clayton Crescent
Robin Kemp reports that T. Ramon Stuart has resigned as president of Clayton State University, citing health problems. Kerry Heyward, who is the attorney for Georgia State University, has been named as interim president.

April 11, 2022 Columbus Ledger-Enquirer
Mark Rice reports that Wednesday's announcement of ownership change at Callaway Resort and Gardens prompted questions from Ledger-Enquirer readers concerned about what the news means for Harris County's largest employer (approximately 500 jobs) and thousands of annual visitors to the 2,500 acres in Pine Mountain. Here's a summary of what we learned from Callaway spokeswoman Rachel McConnell about the impact of the new agreement, which transfers ownership of Callaway's resort assets from the Ida Cason Callaway Foundation to Herschend Enterprises of Peachtree Corners, Georgia.

April 11, 2022 GlobalAtlanta.com
Trevor Williams reports that an Atlanta executive with a long history of software-sector leadership has launched an online network to match companies with tech talent. MatchupIT includes some of the profile attributes that drive social media networks, but it's more acutely targeted toward convening tech professionals around interest areas than fostering direct personal connections.

April 11, 2022 Reporter Newspapers & Atlanta Intown
Collin Kelly reports that ground has been broken for the first phase of a mixed-use life science hub and apartment complex adjacent to the Georgia Tech campus. According to developer Trammell Crow Company (TCC), the project will include the only ground-up commercial lab space under construction in the metro area.

April 11, 2022 State Affairs
Alessandro Marazzi Sassoon reports that three controversial bills awaiting Gov. Kemp's signature take aim at "critical race theory" (CRT), banning so-called "divisive concepts," giving parents more power to moderate what is taught in public schools and making it easier to ban certain educational materials deemed "obscene." Proponents of the measures say they are "protecting children" and "empowering parents," but others fear the bills open the door to book bans and classroom censorship and will worsen tensions between parents and teachers amid a fraught culture war over how U.S. history, race, gender, and sexuality are discussed in the classroom.

April 11, 2022 Capitol Beat News
Dave Williams reports that Gov. Brian Kemp and legislative Republicans have assembled an impressive arsenal of weapons for the campaign trail heading into next month's primaries. With Kemp facing a GOP primary challenge from former U.S. Sen. David Perdue, the General Assembly's Republican majority pushed a conservative agenda through the General Assembly during the just-completed legislative session, mostly with the governor's backing.

April 11, 2022 Atlanta Journal-Constitution
Greg Bluestein reports that former football great Herschel Walker skipped the first major Republican U.S. Senate debate, but his absence at the event in Gainesville on Saturday helped shape the back-and-forth among the five candidates who showed up. Each of Walker's top rivals criticized the GOP frontrunner for skipping the event and predicted that his strategy, which involves a regimen of mostly tightly scripted events and private gatherings, would leave him vulnerable against Democratic U.S. Sen. Raphael Warnock.