Incubator program welcomes new female entrepreneurs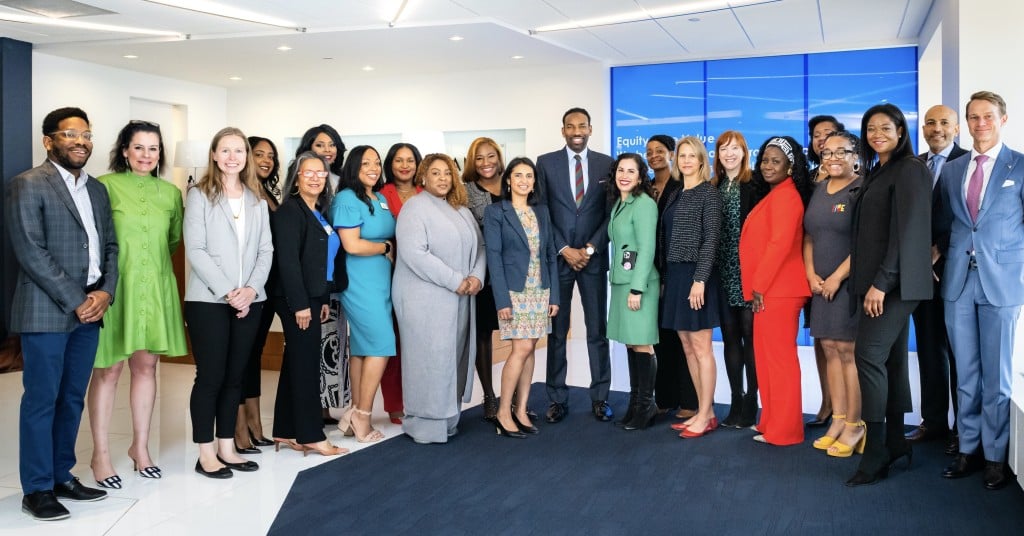 Atlanta has the nation's only municipally funded incubator for women-owned businesses. The Women's Entrepreneurship Initiative (WEI) spurs business growth through access to resources and mentoring while it fosters a peer community. Last week, 15 participants in WEI's fourth cohort were announced. The women will take part in a 15-month program that encompasses business education, financial literacy, marketing and branding strategies, mentoring and peer learning.
Mayor Andre Dickens welcomed the new WEI participants and their businesses:
Destiny Brewton, A HOUSE CALLED HUE LLC
Chastity Oakes, Arise Health Institute LLC
Tiffani Neal, Barlow's Foods
Mamie Harper, Carrie's Closet of Georgia
Skania Florestal, HBCUMADE
Jeannette Flores-Katz, Kosher Guacamole
Ameerah Anakaona Bello, Mathematician, Jr.
Carnellia Ajasin, Mind Katalyst
Claudine Miles, Restore More
Rochelle Porter, Rochelle Porter Design
Karen Oettl, Save Face
Erin Croom, Small Bites Adventure Club
Patricia Morgan, Ph.D., The Executive Learning Lab
Tia Robinson, Vertical Activewear
Krishna Chapatwala, Wine Shoe
These women will join three cohorts of predecessors who have created more than 600 jobs for the city of Atlanta and garnered more than $4.3 million in capital investment. Programs like WEI have become increasingly important as approximately 2.3 million women have dropped out of the U.S. labor force in the past two years. WEI's goals are to foster personal and economic resiliency, and ultimately equitable growth in Atlanta as the female participants learn how to overcome challenges to business success.
WEI is an example of how female leaders across the state — in small businesses and large firms — are working to provide opportunities and mentor other women. Georgia Trend profiles six such leaders in this month's feature, "Inspiring Excellence."
Photo of the new WEI participants and city officials provided by Invest Atlanta
Do you follow us? Find us on Linkedin, Facebook, Twitter and Instagram.