Assessing Georgia's future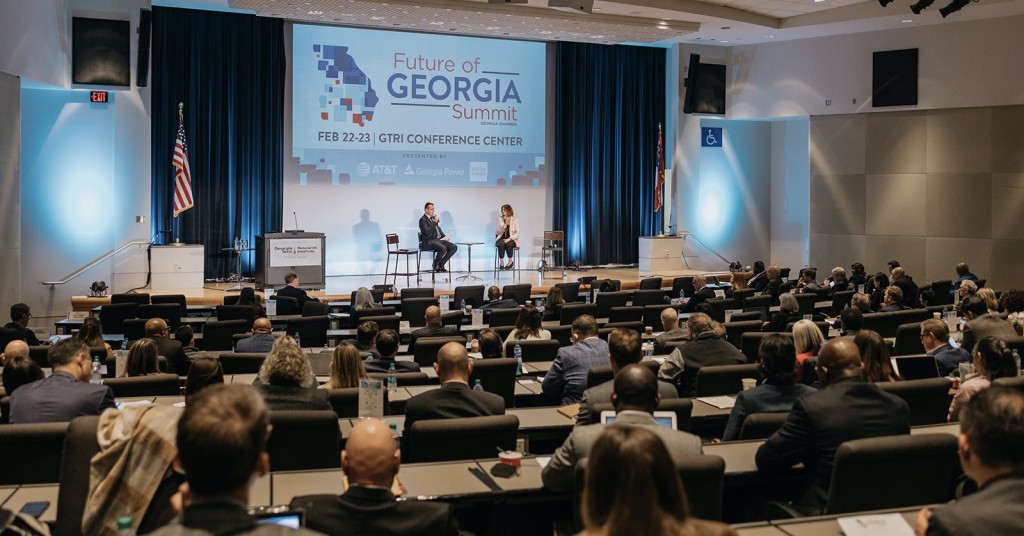 On February 22nd and 23rd, the Georgia Chamber of Commerce hosted its second annual Future of Georgia Summit in which industry leaders and experts led discussions about topics critical to maintaining Georgia's status as the best state in which to do business. Held at the GTRI Conference Center on the Georgia Tech campus in Atlanta, the summit featured 37 speakers over two days leading conversations about the state's workforce needs, supply chain challenges, energy opportunities, sustainability and the evolution of K-12 education.
The event addressed the top issue for Georgia businesses: a qualified talent supply and ways to win the war for talent. A formula for the new Georgia economy was presented that included expanding the workforce along with economic innovation and diversification and building the infrastructure of the future. Stated goals were: Fill 400,000 job openings and grow the state's gross domestic product (GDP) by $68 billion.
What the summit's 209 attendees heard is supported in the chamber's recent report, Winning the War for Talent, which explores how Georgia's next decade of economic growth depends on implementing creative, bold and untraditional workforce solutions now.
Photo by SKAY Photography. On stage for the Future of Electric Mobility panel are Adrian Rouse, Energy/ Power/ EV Strategy and Planning specialist lead, Deloitte Consulting, left; and Anne Blair, director of EV Policy, Electrification Coalition
Do you follow us? Find us on Linkedin, Facebook, Twitter and Instagram.