Nursing program expands to Milledgeville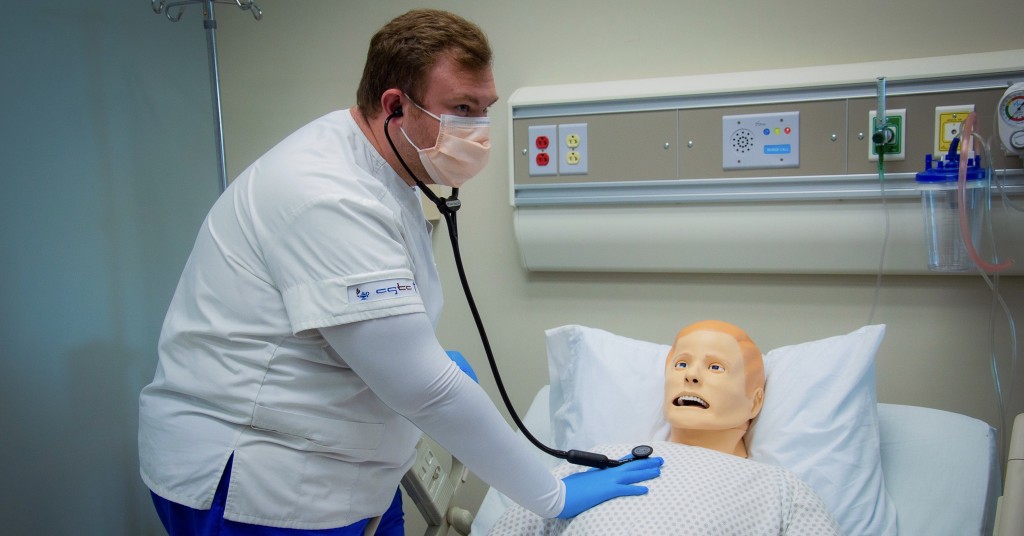 Central Georgia Technical College (CGTC) in Warner Robins is expanding its high-demand Associate of Science in Nursing (ASN) program to the college's Milledgeville campus beginning with the fall 2022 semester. The expansion significantly increases the program's reach, easing the burden for nursing students who have had to travel to the main campus.
The popular program accepts 40 to 50 students each year, depending on the number of clinical spots available for training, according to Janet Kelly, assistant vice president for enrollment services, marketing and public relations for Central Georgia Tech.
"This [new program] will be great for the Milledgeville and Baldwin County community," she says. "It opens up a new area of opportunity for that part of the state. This will help support the local hospitals and the local healthcare needs. Even before COVID-19, nursing was in high demand and we as an educational institution face the challenge of helping meet that demand with graduates."
Also helping to attract nursing and healthcare students, Central Georgia Tech will become the third technical college in Georgia to offer student housing. A private development group will build a 265-bed complex that will serve students of CGTC and Trinity School of Medicine. Dubbed The Lofts at Houston Central, the complex will include 5,000 square feet of retail, dining and furnished living spaces.
"We've got a lot of students who've asked about housing," Kelly says, "So we're very excited to be able to offer this."
The development is happening thanks to a public-private partnership that includes Houston Healthcare, which owns the land where the complex is being built; Houston County government; and Argus Eyed Partners and Sierra Development, the companies that will build and manage the complex. Construction has begun on the project, which is designed to provide an authentic on-campus living experience while aiding the local economy and helping the county attract the next generation of workforce talent.
Houston Healthcare is one of the county's largest employers and has partnerships with both Central Georgia Tech and Trinity School of Medicine, a Caribbean-based medical school with U.S.-based clinical training.
"Everybody just came together in this perfect little storm of activity that worked out well for all of us," Kelly says. "It's been a great partnership."
Photo of a nursing student provided by Central Georgia Technical College
Do you follow us? Find us on Linkedin, Facebook, Twitter and Instagram.