New Health Science Campus coming to Augusta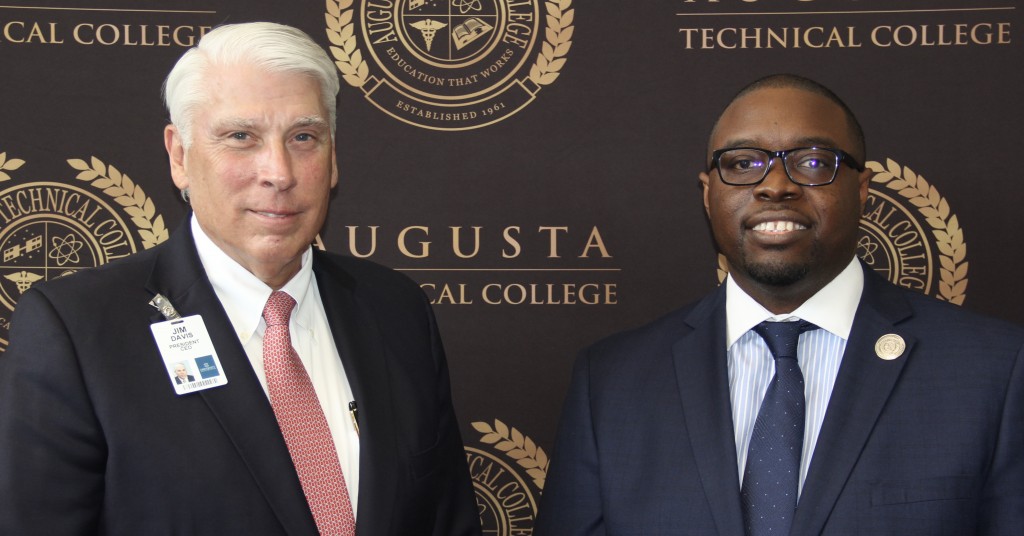 In mid-January, leaders from Augusta Technical College (ATC) and Augusta-based University Health Care Systemsigned a letter of intent (LOI) on a partnership that will transform Augusta Tech's already booming health science program. The move is meant to further increase the pipeline of local skilled healthcare workers — graduating a minimum of 200 nurses a year within five years of inception — by tapping into the resources of University Health Care System and developing an ATC Health Science Campus on the University Hospital Summerville Campus.
"It's 400,000-square-feet and everything is in it — cafeteria, beds, imaging sciences, surgical techs and suites —everything is fully functional," says Jermaine Whirl, president of Augusta Tech. "There is no other technical college in the Southeastern U.S. operating a health sciences school in an actual hospital. It's unheard of. And we're moving all 23 of our allied health and nursing programs into that space."
Not only is University Health Care providing all the necessary renovations and upfits required to adapt the space for educational use, but the healthcare system is also offering scholarships and financial assistance to nursing students and providing clinical faculty to support ATC allied health science and nursing instructors. Support from University Healthcare will allow Augusta Tech to further expand the popular allied health and nursing programs Whirl says.
"We have 450 active healthcare students with about 650 on a waitlist because of a lack of space," he says. "The building we're in now was built in 1991 when we had six programs; now we have 23. We've completely outgrown it. But this is also important because [the new building] won't cost the state any money. They don't have to build anything. It's a game-changer."
Whirl says pending approval from the state property commission, phase 1 move-in could occur as early as late spring or early summer.
Photo provided by Augusta Technical College and University Health Care System. Shown are James R. Davis (left), chief executive officer of University Health Care System and Jermaine Whirl (right), president of Augusta Technical College.
Do you follow us? Find us on Linkedin, Facebook, Twitter and Instagram.