The Georgia File: High-stakes Gamble
The card table is now set for the most highly anticipated and highly covered governor's race in the entire country.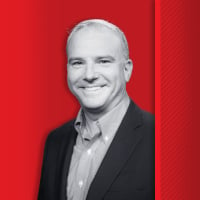 Casinos remain illegal in Georgia, but that hasn't stopped some prominent politicians from engaging in high-stakes gambling with their careers. The card table is now set for the most highly anticipated and highly covered governor's race in the entire country. Some major national players have put in a tall stack of chips. The landscape changed dramatically in the first couple of weeks of December. At Thanksgiving, Gov. Brian Kemp remained the only major candidate in the race. Soon thereafter, the race became the center of national attention – a situation that will continue throughout 2022.
First, Stacey Abrams ended speculation about her plans by announcing she'd claim the nomination that Democrats were waiting for her to take. And then Republican former U.S. Sen. David Perdue rocked the state's GOP establishment with an announcement that he would challenge Kemp in a primary.
Our governor's race – perhaps for the first time in the nation's history – will feature four people with national name ID. The first three are the candidates listed above. Kemp became known for opening up our economy in 2020 before any other governor dared to do so and because he was the constant target of former President Trump's ire over losing Georgia's electoral votes. Abrams is a darling of the national media and beloved by Democrats coast to coast. And Perdue was a candidate in one of the two high-profile January runoffs that determined control of the U.S. Senate and received unrelenting news coverage.
The fourth person involved in the race is Trump. He's not on the ballot but his presence looms heavily. He actively recruited Perdue to enter the race, and his intense focus on defeating Kemp will no doubt lead to numerous rallies outside Metro Atlanta to promote Perdue's campaign. The outstanding question is whether Trump will command political groups affiliated with him to spend millions to support the cause.
For Kemp, he's simply doing what incumbent first-term governors of Georgia do: running for a second and final term. What's different is he's the first in recent memory to go into his re-election with the odds stacked against him. Since state law was changed to allow for two four-year terms, only one governor, Roy Barnes, has lost re-election (in 2002).
"It's simple," Perdue said in his announcement video in December. "[Kemp] has failed all of us and cannot win in November."
But his calculation is anything but simple. Now in his 70s, a second straight loss would not only end Perdue's political career but also tarnish his image. His entire campaign rests on the premise that the 2020 elections were marred with fraud and Kemp didn't do enough to stop it. While many Republicans share that view, it will alienate Perdue from the state's business establishment that heretofore considered him one of its own.
Perdue's gamble is pocket change compared to what Trump and Abrams have on the line. They're the high-rollers here and their plays have national implications. Both have their eyes on a future White House run.
Abrams' plans are so well known that her campaign manager felt the need to promise that Abrams would serve a full term. In other words, if she won, she wouldn't run for president in 2024. Abrams is running despite a terrible environment for Democrats. Though her party proved in the last cycle that it can win statewide, many of the highly educated metropolitan voters who abandoned the GOP for Biden have buyer's remorse. This manifested in Virginia, where a Republican won the governorship just 12 months after Biden won the state by 10 points. Polling shows congressional Republicans have the strongest numbers seen in 40 years – and that includes the blowout years of 1994 and 2010.
If she loses, her pathway to the presidency goes down in flames.
For Trump, his strong control over the Republican Party apparatus surpasses that of any previous president. Candidates he endorses in primaries have consistently won – including Kemp in 2018. By putting so much emphasis on taking out Kemp, Trump has put himself in a position where he must stop at nothing to achieve that goal. A victory for his candidate would confirm he remains the kingmaker; a loss would put a chink in the armor and perhaps encourage potential challengers within the party to step forward.
When it comes to casinos, Trump knows the business depends on having a lot more losers than winners. There are three major camps competing for governor. Only one walks away a winner.