Made in Georgia: A new book looks at those who shaped the state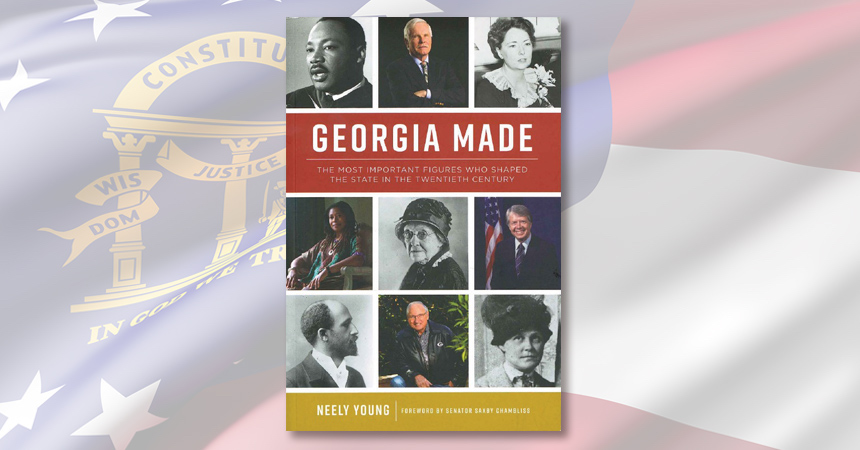 Looking for the perfect gift for a Georgia history buff? You're in luck. Georgia Made: The Most Important Figures Who Shaped the State in the Twentieth Century is a fascinating look at the people who transformed Georgia from its poor, agrarian roots into one of the most prosperous and diversified states in the country. And we can confidently assert it's well-written – penned by former Georgia Trend publisher Neely Young, with a foreword by former Sen. Saxby Chambliss.
Young, a native of Cedartown and graduate of the University of Georgia, has long had an interest in the history of his home state and often wrote about Georgia's history and its people in his monthly columns before retiring from the magazine in 2017. In Georgia Made, he turns an eye to those who shaped the state as artists, civil rights leaders, politicians and sports heroes (and yes, famed Dawgs coach Vince Dooley is among them – but so is Jackets legend Bobby Dodd).
There are famous names – from Hank Aaron to Martin Luther King to Alice Walker to Jimmy Carter – but also some that you may be meeting for the first time. All, however, had an outsized influence on Georgia, and Young takes us on a journey through their lives that only a native Georgia could tell, covering both their achievements and their disappointments with a keen narrative eye.
Young is a journalist through and through, having joined his family-owned newspaper the Valdosta Daily Times in 1968 and subsequently working for newspapers in Marietta, Canton, Dalton and Clayton County. In 1986 he became CEO of Morris Newspaper Corp., overseeing 40 papers in six states. He and Tom Cousins purchased Georgia Trend in 1999. He has served as a curator at the Georgia Historical Society and will give an author's talk at the Atlanta History Center on Jan. 12, 2022.
Georgia Made is published  by Arcadia Publishing and the History Press and is available online at Barnes and Nobleand Amazon.
Do you follow us? Find us on Linkedin, Facebook, Twitter and Instagram.