The Georgia File: No. 1 Political Battleground
Upsides and downsides of the fierce political competition to win Georgia.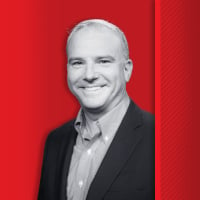 The fierce political competition between the parties to win Georgia brings some benefits with it. The Biden administration has every reason to give special attention to the state where voters gave him the narrowest victory margin in the country and then followed that up by electing Democrats Jon Ossoff and Raphael Warnock to the U.S. Senate.
The parties and independent political groups will heavily supplement the big money spent by campaigns here in 2022, giving our economy a nice little boost and pouring dollars into Georgia TV and radio stations for political ads.
The national media will pay close attention to the U.S. Senate race here, where several Republicans are competing for the chance to take on Warnock, and to the reelection effort of Gov. Brian Kemp. The political writers who fly into Hartsfield-Jackson Atlanta International Airport will also produce stories that feature our amazing people and appealing places, providing free marketing for our tourism and hospitality industry.
But there's a downside to this attention, too. Witness the reaction to the election reform bill that Gov. Kemp signed into law this year. Upon passage of that bill, groups on the left threatened boycotts and opponents including President Biden called it Jim Crow 2.0, an outrageous, offensive and historically tone-deaf comparison. The repercussions were significant. Most notably, Major League Baseball moved the All-Star Game from Atlanta to Denver.
Next, the U.S. Department of Justice (DOJ) sued Georgia over the voting law on the premise that the "intent" of the law was to suppress Black voting. Even if true – and it's not – the state of Georgia argues in its motion to dismiss the case that "there is no such thing as a standalone 'intent' claim" under the Voting Rights Act. In other words, until there's an election with a demonstrable decline in Black participation, there's no real case. This case, the office of Georgia Attorney General Chris Carr says, is "transparently political."
Many other Republican states quickly followed Georgia's lead, passing similar laws, but they didn't see similar reactions. No boycott threats. No lawsuits filed by the feds. MLB didn't cancel the Field of Dreams game when Iowa enacted an election integrity law.
Stacey Abrams played a major role in why Georgia was singled out. Her rhetoric in the wake of her loss in the 2018 governor's race raised questions about the integrity of our voting process. The organizations she's formed have sued the state many times on voting rights issues (though they've lost nearly every case because, Carr humorously says, "the Stacey Says Standard doesn't work in court.")
So when Democrats began attacking Georgia's election law as voter suppression, national audiences were conditioned to believe them. Democrats adopted their messaging early in the legislative process, but they didn't update it as the bill went through significant changes. In the end, Georgia's election law had expanded access to early voting – adding a Saturday and making Sunday hours optional – and required drop boxes in every county albeit fewer than the number present in Metro Atlanta in 2020. But Democrats, sensing that they were putting points on the board, stuck with "Jim Crow 2.0."
When the president latched on to that comparison, there was no way to walk it back, leading to the federal case against our state. Now the DOJ faces the impossible task of backing up Democratic claims of voter suppression with empirical evidence.
Already Democrats have moved the goal posts. First, they were against voter ID for absentee voting, a reform supported by 75% of Georgians. Later, Abrams, Warnock and other prominent Democrats expressed support for voter ID measures that were part of the congressional legislation pushed by their party. Academic research – not exactly a bastion of right-wing views – "shows that voter ID laws have little to no effect on turnout," The Atlanta Journal-Constitution reported this fall.
After going through a series of arguments that didn't work, Democrats were left with complaining that Georgia outlawed giving out food or water within 150 feet of a polling station. Never mind that it's perfectly fine to do so 151 feet away or that it was already illegal to harass voters in line.
Federal courts won't buy that this constitutes Jim Crow, a dark era of horrific human rights abuses. "I believe we will prevail," said Carr, whose office will defend Georgia in the case.
Yes, Georgia will win, but we won't get a refund on what the case costs taxpayers or the damage done to our state's reputation. Georgia's treated differently for one reason: This is the nation's No. 1 political battleground.