Organizations: Frank Hamilton School
Decatur's Frank Hamilton School helps preserve music traditions.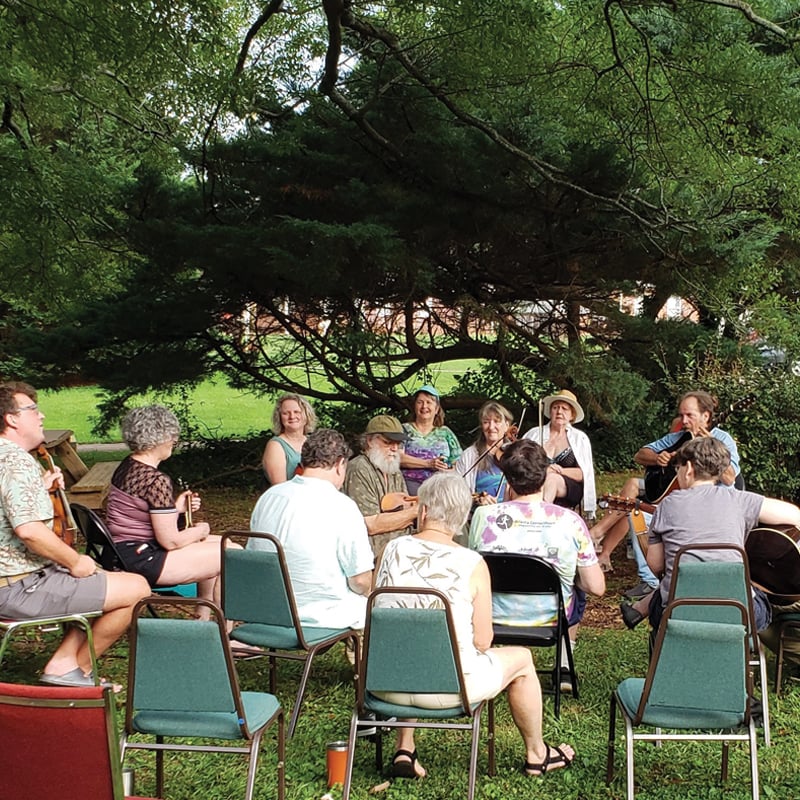 The study of music benefits learners of all ages, according to the Frank Hamilton School.
The nonprofit, which recently opened its doors in Decatur's Legacy Park, offers a variety of classes in folk, jazz and blues. You can also take courses in clogging, singing and songwriting, either online or in-person, for affordable rates. The academy so far has catered to adults, mostly retirees, but plans to launch after-school programs for children as soon as COVID-19 vaccination rates improve.
"Music is one of the best things you can do for your brain," says Director Maura Nicholson. "It's a kinetic thing done with your hands, and involves reading notes, so there's a lot going on, mentally. For children, it teaches valuable listening skills."
Hamilton is a folk music icon who in 1957 founded the Old Town School of Folk Music in Chicago, one of the largest folk schools in the country, and an incubator for rising talent. After a long career, including a stint with The Weavers, he relocated to Atlanta and became aware of Georgia's rich music scene.
"There is a tradition of music that runs through the South," Hamilton says, "and Georgia is a musical place. I thought: Why not provide a place where people can come together to have a community?"
He teamed up with local impresario Bob Bakert in 2015 to form the Decatur school, which currently serves around 70 students.
"Our hope is that our students will learn skills they can pass down to the next generation, which will in turn preserve these music traditions," Nicholson says.
Not musically gifted? You still can enjoy the school's regular concerts.