Helping older adults maintain independence
Empathetic robot comes to Atlanta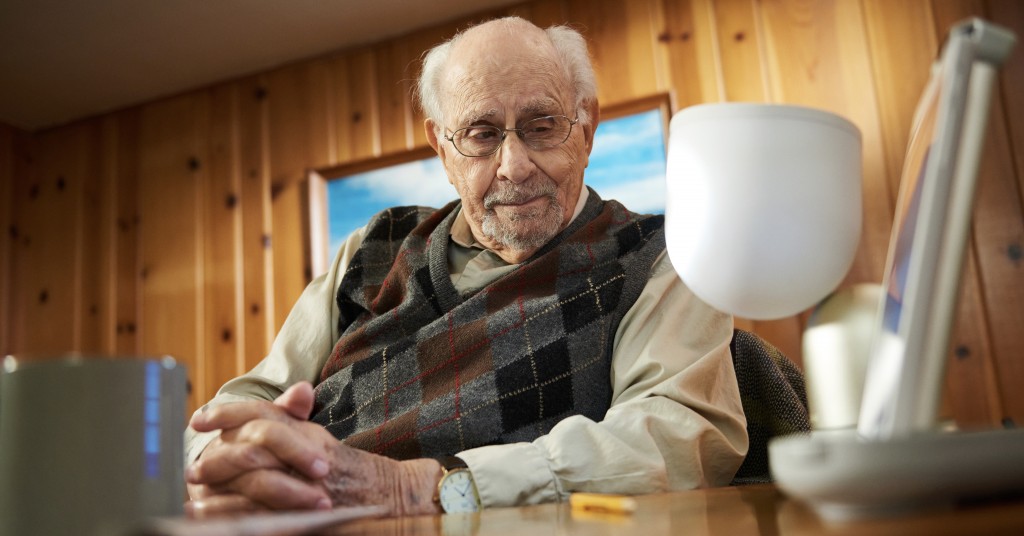 Maintaining independence is a goal for many older adults. But living alone also has the risk of loneliness that can affect physical and mental health. Isolation during the COVID-19 pandemic has exacerbated that risk and made managing health at home much harder.
Fortunately, technology has come to the rescue in the form of an easy-to-operate, empathetic digital companion for seniors. ElliQ is a small, artificial intelligence-driven robot that provides a conduit between primary care providers and older adults in their homes while upping the fun quotient.
Intuition Robotics, the Israel-based developer of the technology, recently launched its new ElliQ Care Program in Atlanta. Older adults wishing to improve their overall health and wellbeing are invited to apply to have a robot in their home.
As a source of companionship and fun as well as health management, ElliQ has many features to help seniors remain active and thriving. These include:
Conversation
Music streaming
Communication with family members and primary care providers
News, sports and weather updates
Mindfulness exercises
Cognitive games
Facts and trivia
Physical exercises
Health check-ins and metrics
General health information
More than 30,000 days of beta testing have shown the small bot increases patient engagement, improves patients' experience and offers primary care providers valuable data and insights so they can intervene early when health problems arise. Since 2018, the technology has won several new product and innovation awards. In addition to Atlanta, Intuition Robotics has launched ElliQ in Israel, San Francisco and Greece.
Photo provided by Intuition Robotics
Do you follow us? Find us on Linkedin, Facebook, Twitter and Instagram.