Organizations: YIMBY Georgia
Yes, In My Backyard (YIMBY) works to help people experiencing homelessness.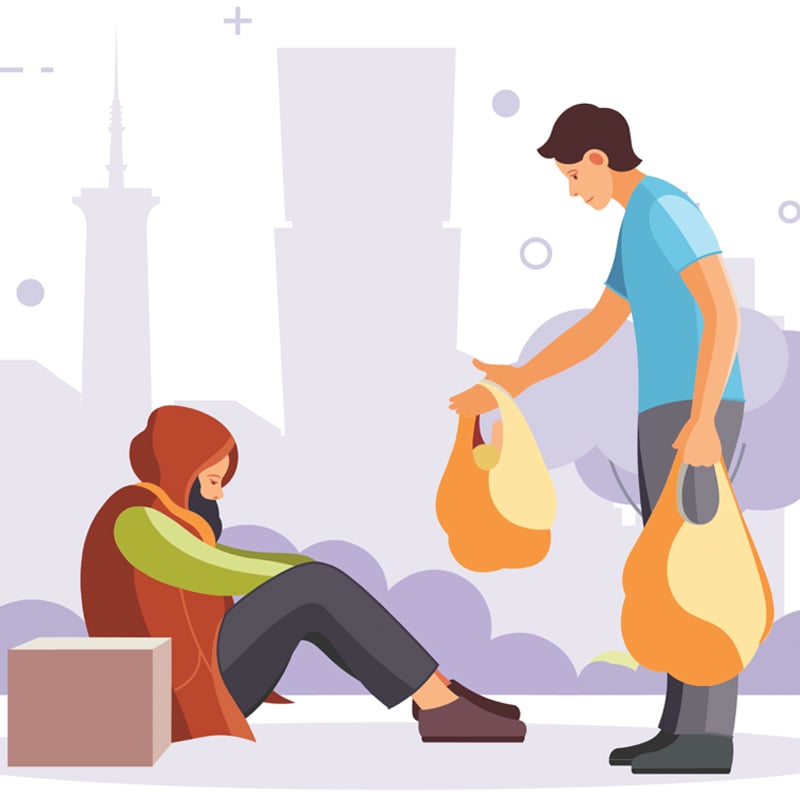 The mission of YIMBY Georgia is right there in the acronym: Yes, In My Backyard.
The Atlanta nonprofit works in direct, hands-on ways to help people experiencing homelessness – and helps the rest of us assist them, too.
"We offer videos to teach people to be proactive in helping their homeless neighbors," says founder Daniel Troppy. "There are things you can carry in your car to hand out when you have the opportunity. If you see someone struggling, make eye contact and hand them a bag of socks."
YIMBY started modestly. Troppy, a photographer, befriended a homeless man and asked permission to share a post on social media. He immediately received a $20 donation, a sign that he might be onto an outreach strategy. So Troppy began taking and posting more photos.
"This project began with art," he says.
Troppy founded YIMBY in February 2020 just as the pandemic was gaining force. "Nobody was milling around downtown, so suddenly there were no people for homeless people to ask for change," he recalls.
Soon enough, through partnerships with restaurants, YIMBY was handing out 200 meals a day along with other supplies. "One day, we gave away 150 pairs of socks," he says.
YIMBY assembles backpacks to hand out that are heavy with hygiene products, first aid kits, ponchos, masks and other essentials. Meal sacks the organization prepares are nutritious and sustainably packed in recyclable materials."Protein bars need to be soft because homeless people can't afford the dentist," he says.
Some of the group's fundraising merchandise comes from the creations of artists who have experienced homelessness themselves.
"We simply cannot afford to look away, any of us," he says.