Atlanta Dream receives humanitarian award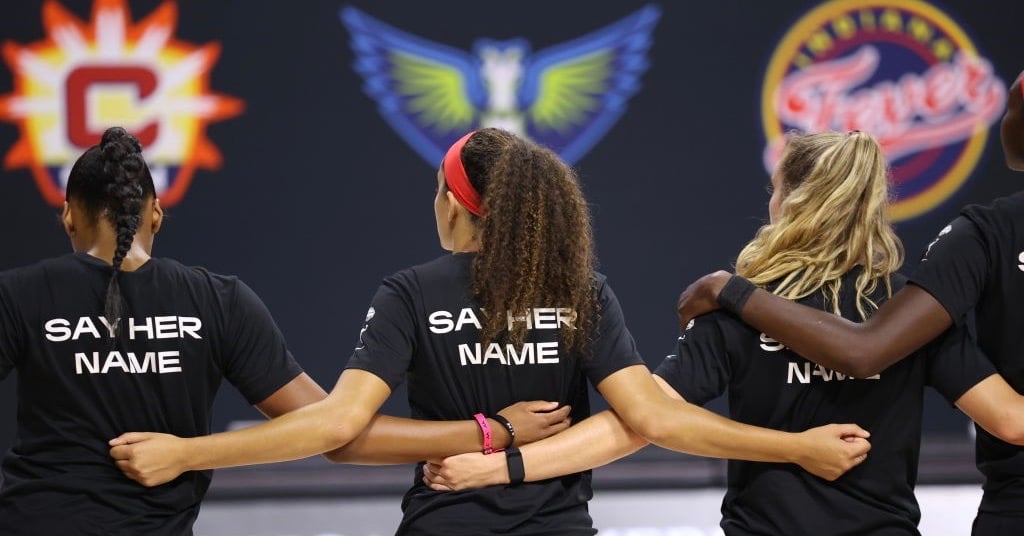 Cable sports network ESPN recently named the Atlanta Dream the Sports Humanitarian Team of the Year at an event in New York City. The WNBA team was recognized for leading change on an array of civil rights and social justice issues.
Last summer, following the killings of George Floyd, Breonna Taylor, Ahmaud Arbery and Jacob Blake, Dream players shined a light on racial injustice and voter suppression. They also put their careers and livelihood on the line when they endorsed Rev. Raphael Warnock for U.S. Senate. He ran against the team's former owner, Kelly Loeffler, and became the first Black senator from Georgia.
Earlier this year, the Dream made history when teammate and WNBA Champion Renee Montgomery, who sat out the 2020 season to fight racial injustice, became the first former WNBA player to be both a team owner and senior executive.
As winner of the Sports Humanitarian Team of the Year, the Dream received a $100,000 grant from ESPN that the team is donating to the New Georgia Project (NGP). The nonprofit, nonpartisan NGP works to register Georgia voters and advance justice on behalf of historically marginalized communities.
Fans wishing to support the team's brave and talented players can attend home games at the Gateway Center Arena at College Park. A complete 2021 schedule and tickets are available online.
Photo of team members provided by the Atlanta Dream.
Do you follow us? Find us on Linkedin, Facebook, Twitter and Instagram.