Georgia Trend Daily – July 8, 2021
July 8, 2021 Georgia.gov
Staff reports that on Wednesday, Governor Brian P. Kemp announced Purple Innovation, Inc. ("Purple"), a comfort technology company known for creating the Purple® Mattress, will expand its operations in McDonough, Georgia, and create an additional 500 jobs across production, fulfillment, customer care, and other areas of the business.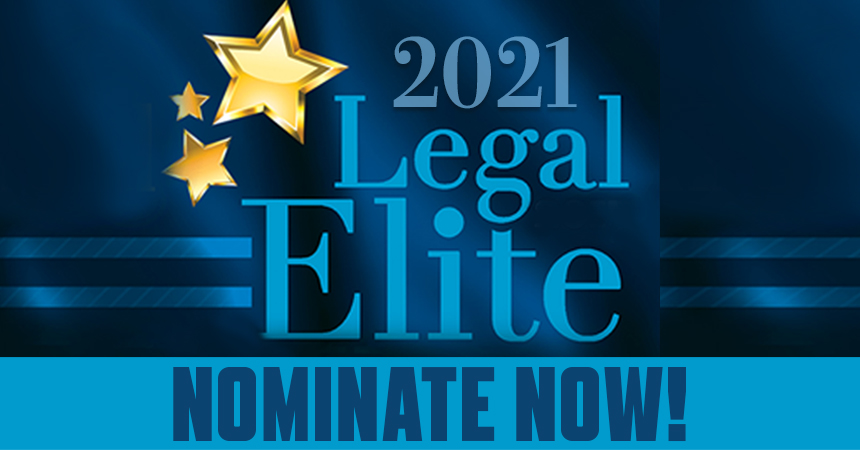 July 8, 2021 Georgia Trend – Exclusive!
Karen Kirkpatrick writes, who do you think is the state's most effective lawyer? Tomorrow at 5 p.m. is the deadline to let us know. Georgia Trend magazine's annual Legal Elite listing will highlight the state's most effective lawyers in 16 different practice areas.
July 8, 2021 Atlanta Journal-Constitution
Andy Peters reports that ASOS, a British fashion retailer aimed at young adults, plans to invest at least $100 million to upgrade its south Fulton County distribution center. London-based ASOS, which only sells online, will add new automation equipment, robotics and storage capacity at its Union City warehouse and hire an undisclosed number of engineering and software-development workers.
July 8, 2021 Gwinnett Daily Post
Curt Yeomans reports that a dietary supplement manufacturer recently announced it is moving its corporate headquarters to Buford and bringing 200 new jobs and more than $10 million in capital investment to the county. Catalyst Nutraceuticals and Partnership Gwinnett announced the company's relocation from Alpharetta in partnership with county and Buford officials.
July 8, 2021 Georgia.org
Staff reports that Georgia Council for the Arts, a division of the Georgia Department of Economic Development (GDEcD), today announced the recipients of its Bridge, Project, and Arts Education grants as part of its initial disbursement of grants for fiscal year 2022. A total of 266 grants were awarded that will provide more than $2 million in funding towards arts initiatives throughout the state.
July 8, 2021 Rome News-Tribune
Staff reports that Georgia Highlands College has partnered with SDS2, a Nemetschek company, to open a learning lab for students in the new bachelor's in Building Information Modeling and Virtual Design and Construction. BIM is the technology-driven process for estimating, creating and managing information and visuals on a construction project.
July 8, 2021 Capitol Beat News
Dave Williams reports that Georgia energy regulators have authorized Georgia Power Co. to move forward with plans to buy 970 megawatts of solar power from five other utilities. The state Public Service Commission (PSC) voted unanimously Tuesday in favor of five power-purchasing agreements (PPAs) Georgia Power intends to pursue during the next couple of years.
July 8, 2021 The Center Square
Nyamekye Daniel reports that Georgia's interstate system congestion and vehicle travel rate are among the highest in the U.S., a recent report shows. According to a National Transportation Research Group (TRIP) report published in late June, 57% of urban interstate highways in Georgia are considered congested during peak hours, the 12th-highest in the U.S. Georgia also has the 13th-highest rate of daily interstate travel per urban lane-mile, the report showed.
July 8, 2021 New York Times
Maggie Astor reports that a federal judge let parts of Georgia's sweeping voting law stand on Wednesday, declining to block them from taking effect a week before runoff elections for state legislative seats. In his order, Judge J. P. Boulee of the United States District Court for the Northern District of Georgia said he was basing his decision on the imminence of the July 13 elections and not the merits of the case.
July 8, 2021 Georgia Health News, Georgia Recorder
Andy Miller reports that Georgia officials have pushed back against a federal health agency's request for more financial information on the state's insurance waiver plan. A letter dated July 2 says that Georgia's approach to replace the Affordable Care Act's healthcare.gov enrollment set-up with a privately run process has already been approved by the feds.
July 8, 2021 Atlanta Journal-Constitution
James Salzer reports that Stacey Abrams hasn't formally announced whether she'll mount a rematch campaign against Gov. Brian Kemp next year, but an Athens-based committee has already started raising money to go on the attack. Stop Stacey Inc. reported collecting $240,533 in the first six months of 2021, according to disclosures filed this week with the state ethics commission.