Canines help workers cope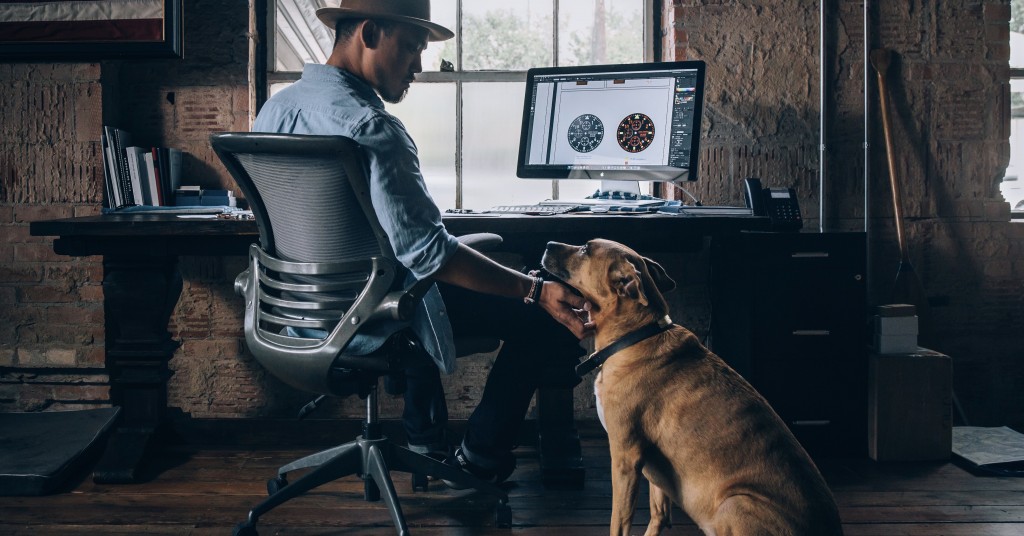 After more than a year in which many people worked from home, vaccinations and decreases in the number of COVID cases have companies strategizing a return to the office. However, the time away has caused employees to rethink how they want to work. A survey of more than 2,100 people by job listing company Flexjobs found that 65% want to remain working remotely full time. An additional 33% preferred a hybrid arrangement and only 2% wanted to return to the office every day.
Pet care company Honest Paws did its own survey of 400 U.S. dog owners and found out Fido is a big reason behind the popularity of remote working. In fact, 67% of the respondents said they would consider looking for a different job if their company no longer offered remote work. On the other hand, 78% said they would consider staying with their company if employees were allowed to bring their dog to work.
Some of the survey's other findings include:
92% of pet owners working remotely during the pandemic said their dog's companionship helped improve their mood throughout the day.
88% said their dog helped alleviate feelings of isolation.
88% said their dog helped them be more productive at their jobs.
87% said their dog helped them cope better with work-related stress.
The bottom line: furry friends have played a huge role in helping workers cope during the pandemic and most dog owners are reluctant to return to dog-free offices. It will be interesting to see how companies' canine-related and work-from-home policies continue to evolve.
Do you follow us? Find us on Linkedin, Facebook, Twitter and Instagram.