Perimeter Area: Belief and Betterment
Business aid, big developments and transportation.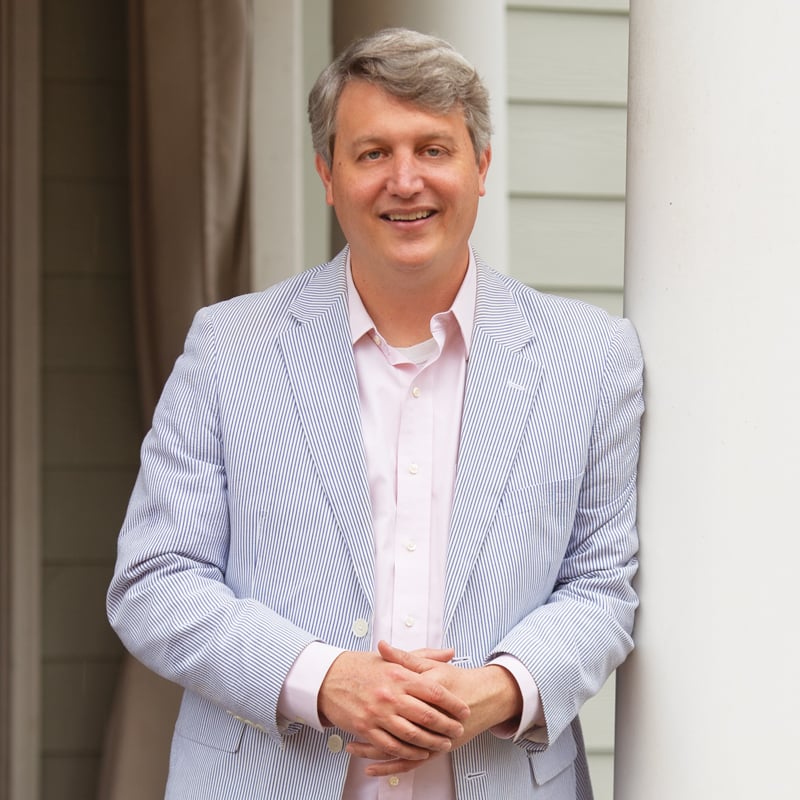 Competition drives the economy, but collaboration builds – and sustains – community. One side effect of the difficult pandemic year in the Atlanta metro is people coming together, in a mostly socially distant but still meaningful way. This is especially true of projects in Sandy Springs, Brookhaven and Dunwoody, the cities on the topside of I-285 that make up what's known as the Perimeter area.
The city of Sandy Springs contributed an estimated $1.5 million to community services organizations including the Community Assistance Center, Los Ninos Primero, Solidarity Sandy Springs food pantry and the Sandy Springs Mission, which offers student tutoring and children's activities so that parents can work.
The city of Dunwoody disbursed $50,000 each in Vulnerable Population Grants to eight nonprofit organizations to help residents affected by COVID-19. Using more than $775,000 in Coronavirus Aid, Relief and Economic Security Act (CARES) funds, the city of Brookhaven worked with Georgia Power to pay off overdue power bills for 2,446 residents and 110 businesses in October 2020.
"We spent our COVID relief money on making sure the least among us got the resources to stay in their homes," says Brookhaven Mayor John Ernst Jr. "Everyone talks about the eviction crisis, but in Brookhaven, for everybody who qualified, we eliminated apartment back rent [from March to November 2020], which helped both the landlords and residents."
In Sandy Springs, the city conducted a series of Business Impact Surveys to help its Small Business Relief Assistance program. Approximately $1.6 million, including a $150,000 contribution from the Sandy Springs Development Authority, was allocated to local businesses with less than 99 employees to help ensure they could continue operating. The city also teamed with Visit Sandy Springs to raise awareness of restaurants' alternative service options and assisted Fulton County Public Health with a mass vaccination site in North Fulton County, including covering overtime costs for off-duty personnel.
"This is a time when coming together is important," says Andrea Surratt, the new city manager in Sandy Springs.
Dunwoody led its COVID relief charge by leveraging outreach to DeKalb County and neighboring cities, according to Dunwoody City Manager Eric Linton. As of late February, the city had approved disbursement of $2.9 million in CARES Act funding, including $2 million in Small Business Relief Grants through the rent, mortgage and lease reimbursement. Michael Starling, the city's economic development director, estimates it will fund around 80 small businesses with the COVID relief funds.
"I am so proud of the resiliency that the Dunwoody community has shown during the pandemic," Starling says. "From the very beginning, both the mayor and Dunwoody's city council have been adamant that relief funds go to the front-line retail and small business owners that have no other way to get money. In many ways, it's been a lifeline to those businesses. Our marching orders were to focus on the smallest of the small. We did not want to have a situation where only the big national restaurant chains survive."
---
Multiplier Effect of Momentum
All three cities – Brookhaven, Dunwoody and Sandy Springs – are experiencing transformational developments that expand opportunities for residents and workers alike.
"You have two Mercedes-Benz Stadiums in terms of economic impact being dropped right next to each other within probably a 10-year period," Ernst says about the Children's Healthcare of Atlanta (CHOA) and Emory Clinic at Executive Park developments in Brookhaven's I-85-adjacent Gateway South submarket.
Children's more than 70-acre North Druid Hills campus, which will include two patient towers, represents a total investment approaching $1.5 billion. Spanning approximately 60 acres, Emory's more than $1 billion medical complex across the street will include a 140-bed hospital, clinical buildings, medical offices, a 200-room hotel, apartments, retail and ancillary services.
Twelve24, a 16-story tower containing 345,0000 square feet of office space, opened in Dunwoody in August 2020 with anchor tenant Insight Global bringing 700 employees. The $140 million property includes state-of-the-art amenities, extensive outdoor terraces and the Iron Hill Brewery & Restaurant opening this summer, as well as a direct connection to the Hyatt Place hotel and a sky bridge to the Dunwoody MARTA station.
"This unique adaptive reuse project has turned what once was a seldom-used parking lot into an exciting, transit-oriented development that will not only bring more talented millennials and Generation Z to the area from Insight Global, but could welcome business travelers from around the world who fly into the Atlanta airport and connect to Dunwoody via MARTA," Starling says.
State Farm will soon begin the next chapter of its transformational $600-million regional hub in Dunwoody. Located across from the Dunwoody MARTA station, the approximately 440,000-square-foot Building III at Park Center is scheduled to open this year.
"Over the next few years, State Farm is expected to add 3,000 employees to the completed campus and will eventually house approximately 8,000 employees," Starling said.
In August 2020, online residential real estate company Zillow Group announced plans to open its Southeastern regional hub in Dunwoody's Central Perimeter market, leasing two floors of Three Ravinia Drive and creating 200 jobs. A month later, Minnesota-based FinTech giant Deluxe announced a new office complex and customer innovation center in Sandy Springs, which will create 700 jobs. The Fortune 1000 company will join Elavon and eVestment in the budding FinTech hub.
Also, Rooms To Go will move its Atlanta-area headquarters to Brookhaven in the first half of this year, bringing 150 employees with it.
---
Bridge to the Future
Given the centrality of the Perimeter area – both in terms of physical location and its place in the metro area's economy – traffic is always an issue to be dealt with.
Major infrastructure improvements will certainly help the cause, keeping bandwidth up to business standards. The Georgia Department of Transportation's (GDOT) $1 billion Transform 285/400 project is designed to help reduce congestion and enhance safety at the I-285/Ga. 400 interchange.
"When describing GDOT's Transform 285/400 project, you could say all roads lead to, or through, Sandy Springs," Surratt says.
Slated for completion in late 2021, the project will add new flyover ramps, new collector-distributor lanes and other facilities to aid east-west travel along I-285 and north-south travel along Ga. 400. It includes reconfiguring highway access points and the replacement of three bridges. The resulting improvements will stretch along 4.3 miles of I-285 from west of Roswell Road to east of Ashford Dunwoody Road and 6.2 miles along Ga. 400 from the Glenridge Connector to Spalding Drive.
The Glenridge-Hammond-Peachtree Dunwoody Adaptive Traffic Management System project added the system detection needed to control timing of traffic signals at 30 intersections along five major corridors in the Perimeter Center District, according to Surratt.
Completed in January, the Springwood Connector links Peachtree Dunwoody Road to Perimeter Center Parkway NE and should divert thousands of cars from Hammond Drive in the busy Central Perimeter submarket. "With its regional hub situated on land beside the road, State Farm paid for the land, design and construction costs of the Dunwoody portion of the road, which serves as a great example of the working relationship between State Farm and the local community," Starling says.
COVID-19 has forced every city to adjust on the fly, but much of a city's work is reviewing and reimagining what's already there. Redevelopment of Sandy Springs' North End remains a priority for the city council, with the focus on four underutilized shopping centers there. The city council has received community input for improvements to the area, including the need for multimodal connectivity, public spaces and housing options to accommodate a variety of residential needs and incomes. It's a big undertaking.
"Community input has led to plans that include improvements in multimodal connectivity throughout the district, creation of a public space network, models for how mixed-use spaces can work throughout the city, attracting and supporting local small businesses, and ensuring a variety of housing options to accommodate all types of residents," Surratt says. "This project is important not only to spur change in the North End, but can serve as a model for redevelopment in other parts of the city as changes are needed."
---
Atlanta Advantages
The University of Georgia's Georgia Economic Outlook reported that the state will exceed the national average in employment growth and inflation-adjusted gross domestic product in 2021. The picture gets even rosier when you factor in the advantages of Atlanta's northern Perimeter cities.
Brookhaven's Ernst points to all of the strong connections, including MARTA rail and easy access to Ga. 400, I-285 and I-85, where with its major medical momentum his city has billions of reasons to believe in healthy growth. Billing itself as Atlanta's first edge city, Dunwoody celebrates the 50th anniversary of Perimeter Mall in 2021. Big-time investment is pouring into the burgeoning city along with a strong, college-educated workforce.
"More than 50% of Dunwoody's population is millennials and Generation Z, and many corporations are looking to the city for its young talent, central location, connection to transportation and variety of activities in the area," Starling says.
---
Local Flavor
Preservation and Partnership
In a metro area – along Buford Highway – known for its rich diversity, the nonprofit organization We Love BuHi helps take the value of variety to a whole new level.
We Love BuHi's mission is to bring individuals and communities together for multi- cultural experiences to catalyze connection, awareness and belonging.
"The biggest challenge we continue to face is awareness within the communities we serve of the personal stakes needed to preserve the multicultural identity of Buford Highway," says Lily Pabian, executive director at We Love BuHi. "The pandemic has engaged local sister agencies of all sizes in a way that serves broader pre-COVID initiatives, which has been a wonderful thing."
The city of Brookhaven, which makes up the south district of the Buford Highway corridor, has stepped up its support of the organization and the region in a number of ways. We Love BuHi's Arts and Culture program connected with Brookhaven's Arts and Culture Commission on Arts Brookhaven: A Plan for Culture and Creativity in our Community. The plan will serve as a roadmap as the city works to embrace diversity in the arts and cultural initiatives.
A partnership with Explore Brookhaven, the city's tourism arm, resulted in Taste of BuHi, a social media game-type project to help highlight immigrant-owned restaurants, such as PanPaleta in the heart of Northeast Plaza, last October during the height of the pandemic. The city and nonprofit will partner on the project again this year.
We Love BuHi is addressing hunger in the region in other ways.
Last fall, the organization started its CARE initiative to provide nutritious, fresh and culturally centric foods to the immigrant communities along the corridor. More than 17,000 families were fed last year and the organization has a goal of serving 500 families each month in 2021, says Pabian.
Brookhaven also worked to help feed Buford Highway residents during the pandemic. Along with rent and utility assistance, the city allocated $85,000 in CARES Act funds to hunger relief.
"Brookhaven has been a champion partner to engaging the immigrant communities of the city," Pabian says. "Creating Ciudad de Brookhaven, a city engagement initiative to reach the city's Latino communities, and its Social Justice, Race and Equity Commission are important ways the city has evolved and continues to seek and converse about issues that are important to our communities, and in turn, important for the city."