Organizations: Georgia Music Foundation
Georgia Music Foundation supports programs of music education, preservation and outreach.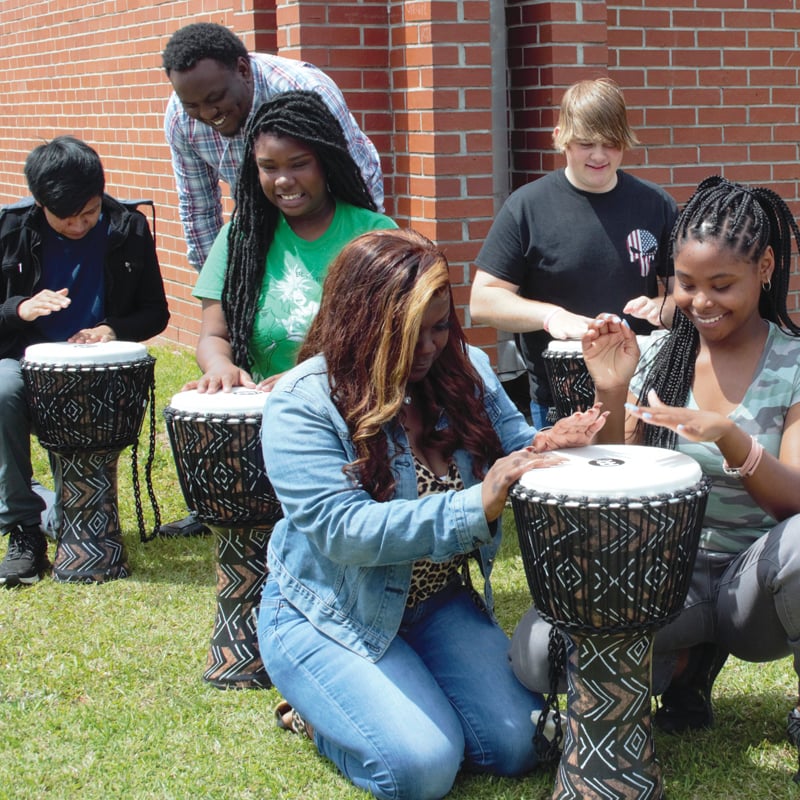 If you are a musician about to take your guitar to the sidewalk to busk for spare change, first check out the Georgia Music Foundation (GMF). You might be eligible for a grant or another opportunity.
Last year, the organization disbursed grants totaling $100,000 and a special relief fund gave more than $70,000 to 140 musicians and technical crew.
"We work to identify need and then do as much as we can," says Director Lisa Love.
Established in 1994 as part of the Georgia Music Hall of Fame in Macon, the foundation supports programs of music education, preservation and outreach. It has funded instruments for classrooms, teaching-artist residencies and after-school and summer music programs while providing support to preservation projects like the Robert Shaw: Man of Many Voices documentary and the Cabbagetown Chronicles CD project.
Love says music is a certified brain-builder.
"There's so much research supporting the cognitive, academic, social and emotional benefits of music education that collectively, it's hard to understand why we would not want to provide opportunities for every child in Georgia to participate in the study of music," she says.
Music is also good for business. In 2019, GMF launched the program "Music Education IS Workforce Development" to advocate music education as a pathway to instilling soft skills in Georgia's future workforce.
"Nothing can lift my spirits like seeing the faces of kids at a program we've supported like the music teacher-in-residence at Lyman Hall Elementary School in Gainesville where … they learn about Georgia musicians and get to write songs and sing," Love says.