From the Publisher: Election Fraud?
How does making it harder to vote and weakening elected oversight of the process restore confidence in Georgia elections?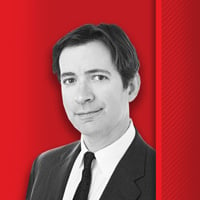 There's been a lot of talk about voting fraud recently. In all my years of reporting I don't think I've ever covered a case. In doing some research on it, I found that the conservative Heritage Foundation think tank tracks cases of voting fraud by state, and listed 20 documented cases in Georgia from 1997 to 2018.
Maybe there was an uptick in the last election, I thought. I then found that WDEF-TV in Chattanooga had reported in February that out of 63 election fraud allegations, 24 were passed on to Georgia prosecutors by investigators, some going back to 2017.
Nationally, there were 31 cases of impersonation incidents (frequently the justification for requiring ID at polls) reported from 2000 to 2014, out of more than 1 billion votes cast, according to a study at Loyola University that tracked cases.
Five states that held their elections primarily by mail found almost no cases of cheating. Double voting, which was encouraged by the former president last year, is also extremely rare. According to the U.S. Election Assistance Commission, the majority of the 8,247 absentee ballots rejected in 2016 because the voter had also cast a ballot in person were unintentional.
If it seems strange that the Heritage Foundation would draw attention to the fact that actual cases of voting fraud are fewer than minimal, and certainly not enough to swing any elections, consider that the biggest case of voting fraud in recent years was in North Carolina, where operatives working for Republican state congressional candidate Mark Harris fabricated thousands of absentee ballots from Bladen County and paid workers to collect ballots. The biggest recent case of ballot harvesting, in other words, implicated the GOP.
If cases of voting fraud have been rare, the opposite can be said of Georgia's history of voter suppression. Voting rights groups last year filed a lawsuit challenging the purge of nearly 200,000 Georgia voters in 2019. The suit alleged that purged voters were likely to be mostly young, lower income and non-white – those more likely to vote for Democrats.
Georgia Republican leadership also chose not to use a licensee of the United States Postal Service as required by law to carry out mailings designed to confirm the purged voters were no longer at their address. Instead the suit claimed the secretary of state's office used an unlicensed change-of-address list from a one-person firm in Nebraska. An independent analysis of 300,000 voters purged after 2018 showed that 60% were purged because of an incorrect assumption that they had changed address.
Georgia has been accused of closing polling places disproportionately in neighborhoods of color, forcing voters in these precincts to stand in line for hours; striking far more voters off the rolls than the national average; requiring "exact match" voter signatures with 80% of the disqualified identified as Black (a practice that ended after a 2019 lawsuit); and gerrymandering districts to minimize Black voter impact.
This year's legislative session saw the emergence of several voting bills, whose authors claimed were designed to restore confidence in the elections process. The omnibus SB 202 bill that passed and was signed into law replaces the signature-match absentee ballot requirement with a driver's license or ID requirement, shortens the window for absentee ballot requests, limits the number of drop boxes counties can have, limits the use of mobile voting buses and criminalizes passing out food or drinks to voters waiting in line.
Furthermore, SB 202 strips the secretary of state of powers overseeing elections and allows the State Election Board and lawmakers to temporarily take over elections offices, raising questions of accountability. How does making it harder to vote and weakening elected oversight of the process restore confidence in Georgia elections?
This bill isn't all bad and offers some improvements, but not many. Legal restrictions to government functions such as these are usually created in response to an incident or criminal case that warrants the change, as I noted earlier. But there is no legal reason for these changes that has stood up in court.
Though the integrity of our elections is important, SB 202 feels, in the context of our times, like a waste of effort.
Might I suggest alternatives that would strengthen faith in the elections process, such as increasing civics education and outreach to young Georgians? There is more to be gained from tactics of reconciliation than those of division and disenfranchisement.