Georgia Logistics Summit highlights challenges and opportunities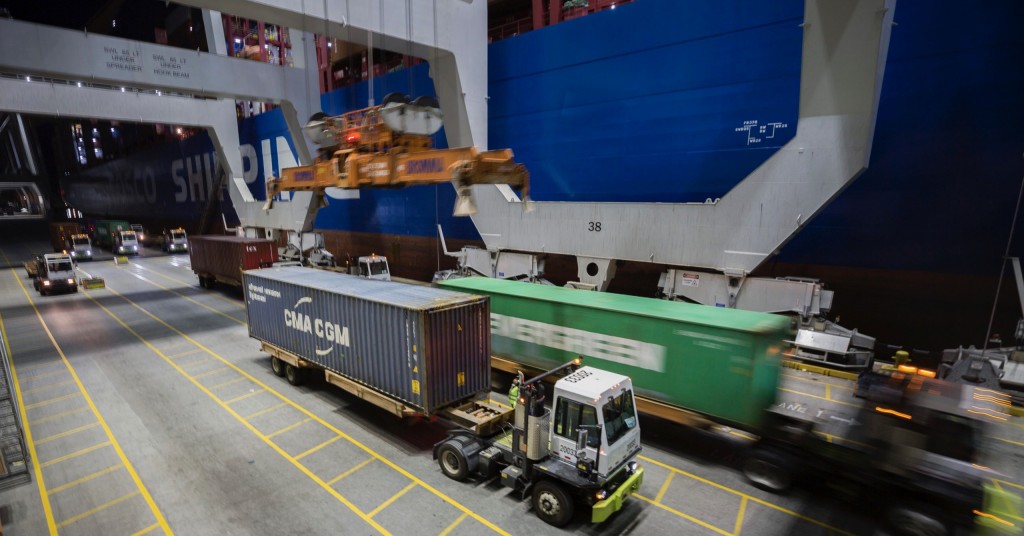 The 2021 Georgia Logistics Summit was held virtually last week. Presented by the Georgia Department of Economic Development's Georgia Centers of Innovation, the online summit drew hundreds participants from around the state. They heard from industry experts about the COVID-19 pandemic's effect on supply chains and logistics, issues affecting trucking and the outlook for the future.
Created in 2009 to bring together all aspects of the logistics industry, the summit has grown to become one of the Southeast's most important logistics and supply chain-centered events. Panels during the day-long summit addressed lessons learned from the pandemic; the impacts of the pandemic-related spike in e-commerce; top concerns of the trucking industry, including the need to recruit and train more drivers; the acceleration of technology due to COVID; and logistics innovations underway in Georgia such as traffic signal connectedness and freight improvements that are keeping truck drivers better informed and safer.
Related to trucking, the I-75 Commercial Vehicle Lanes project from Macon to McDonough was discussed. This project is the first of its kind in the nation and is aimed at improving mobility and safety for freight and passenger vehicles through barriers that will separate commercial vehicle-only lanes northbound along the interstate. Approximately 12,000 commercial vehicles currently traverse the corridor every day and the number is projected to double in the next 30 years.
The summit's importance is reflected in the fact that Georgia is home to 85% of third-party logistics companies and the state is ranked No. 1 for infrastructure and access to global markets by Area Development magazine. Along with the world's busiest and most efficient airport – Hartsfield-Jackson Atlanta International Airport – and the Port of Savannah, the nation's fastest-growing port, the state has 5,000 miles of rail tracks and 1,200 miles of interstate highways on which to move products.
Next year's summit is being planned as an in-person event in Macon on March 16, 2022.
Do you follow us? Find us on Linkedin, Facebook, Twitter and Instagram.