Organizations: Synergies Work
Synergies Work promotes entrepreneurialism for people with disabilities.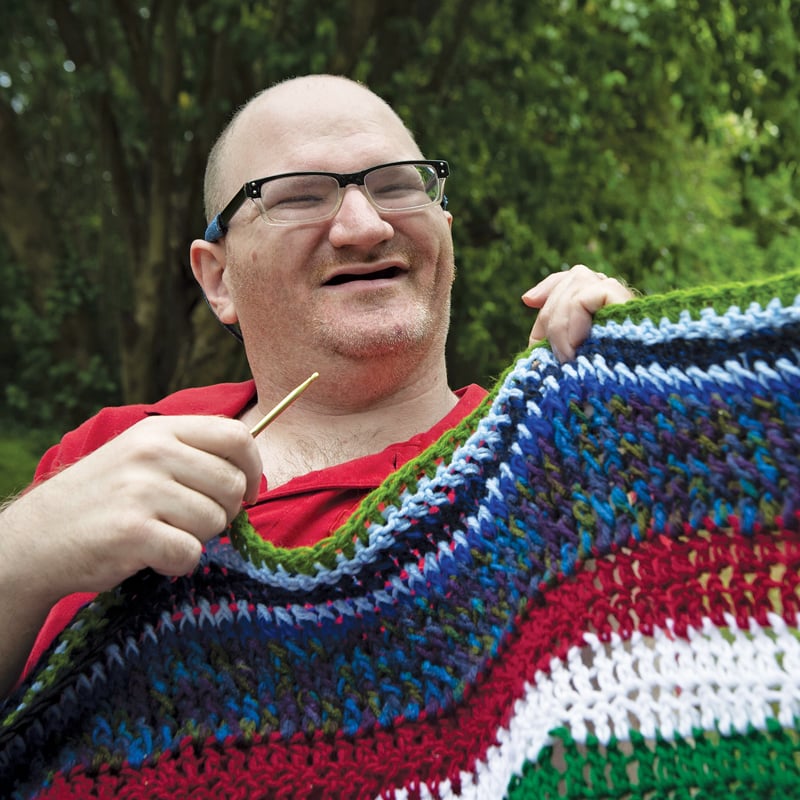 As a child, Brandon Cantrell was diagnosed with brain cancer that caused frequent seizures and hospitalizations. He eventually discovered that arts and crafts – especially the meditative, repetitive hand motions of crochet – steadied his mind.
Earlier this year, Synergies Work, an Atlanta-based nonprofit that promotes entrepreneurialism for people with disabilities, helped Cantrell set up a business with a website where he can sell his colorful creations.
"The first step was seeing Brandon feel a sense of worthiness, that there are people who want to see him grow and believe in him," says Aarti Sahgal, who founded the organization in 2017. "We aim to be a platform, a catalyst, that connects the business community with the community of people with disabilities."
Synergies Work holds an eight-week, idea-to-incubation seminar that enables aspiring entrepreneurs – mostly creative types – to learn from Fortune 500 companies, followed by one-on-one mentoring. Corporate partners include The Coca-Cola Co., Fiserv, Regions Bank and Greensky. The clients learn how to develop a business proposal, an elevator pitch, a social media marketing plan and other steps in launching a business. They receive free art supplies and a slot in the e-gallery.
Then comes the access to capital. In 2020, the organization, which currently serves 50 micro-entrepreneurs, gave five grants to businesses established by people with disabilities.
Sahgal, who worked in the business world for 15 years, has a son with Down syndrome. "I wanted him to have the same opportunities that other people have," she says.
Synergies Work has been recognized by the Association of People Supporting Employment First, and was named one of the five most innovative nonprofits globally by the .ORG Impact Awards.
"We believe everyone has a gift to offer," Sahgal says.