Georgia Southern receives historic gift to enhance music program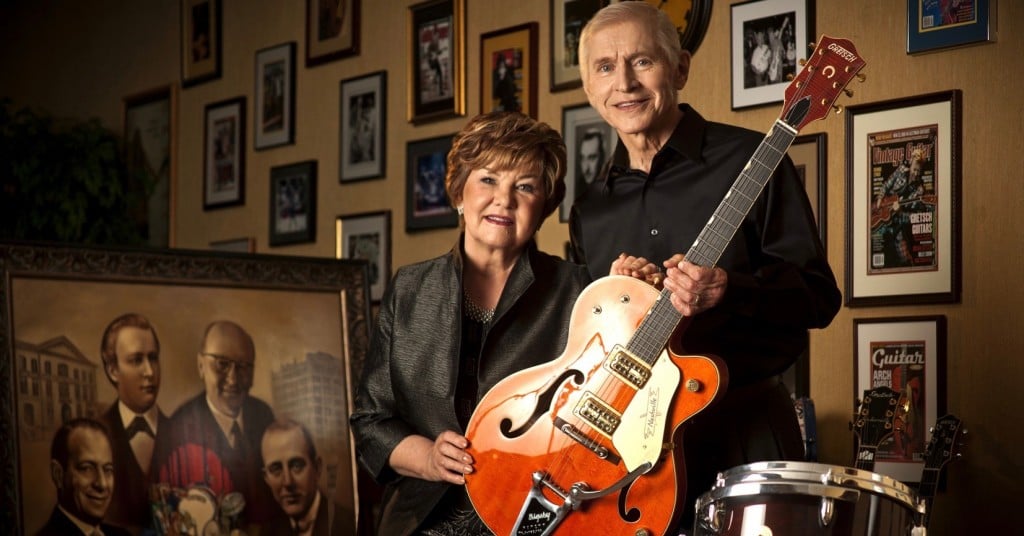 Georgia Southern University, with campuses in Statesboro, Savannah and Hinesville, has established the Fred and Dinah Gretsch School of Music after receiving a $3-million donation from the couple who head the Pooler-based Gretsch Co., which manufactures musical instruments. Along with the funding, the couple donated their Gretsch Collection of historic drums, guitars and company archives to the university. Georgia Southern will catalog and display the storied Gretsch instruments – estimated to be worth millions of dollars – that reflect the history of music from American jazz to British rock to Australian worship bands.
The Atlantic Building in Savannah's new downtown Plant Riverside District will host the Gretsch Collection exhibit and the school of music's performance stage. Additional exhibits are planned at the Georgia Southern Museum in Statesboro and at the Armstrong Campus Fine Arts Hall in Savannah. The creation of the Fred and Dinah Gretsch School of Music will complement the recently approved music industry degree on the Armstrong campus and will elevate the profile of the Georgia Southern music program.
Fred Gretsch is the great-grandson of the German entrepreneur who in 1883 started the Gretsch Co. in Brooklyn with handcrafted banjos, drums and tambourines. Over the years, musicians such as country music icon Chet Atkins, Rolling Stones' drummer Charlie Watts, the Beatles' George Harrison, AC/DC's late co-founder Malcom Young and swing king Brian Setzer have been aficionados of Gretsch instruments. The family-owned company is still regarded as one of the music industry's most influential instrument makers.
The Gretsches have long been involved in music education programs. Their donation will enable Georgia Southern to create several new positions to catalog, maintain and promote the Gretsch Collection, uniting its musical and historical significance.
The Gretsch sound has been defined as "grit and grace," a description that could also apply to Georgia Southern and its Statesboro home. The city has recently garnered attention for its robust economy and new developments, including those aimed at increasing the supply of affordable housing. These efforts prompted the Georgia Municipal Association to name Statesboro a 2021 Visionary City. Learn more about the impactful initiatives occurring in Statesboro and eight other Georgia communities in this month's feature, "Visionary Cities."
Do you follow us? Find us on Linkedin, Facebook, Twitter and Instagram.