Georgia Trend Daily – Jan. 13, 2021
Jan. 13, 2021 Capitol Beat News
Beau Evans reports, local providers are struggling to administer COVID-19 vaccines in Georgia as health clinics have been swamped with requests for doses since Gov. Brian Kemp expanded eligibility to those 65-years and older. The deluge of vaccine seekers came as the General Assembly grappled with the highly infectious virus on Tuesday.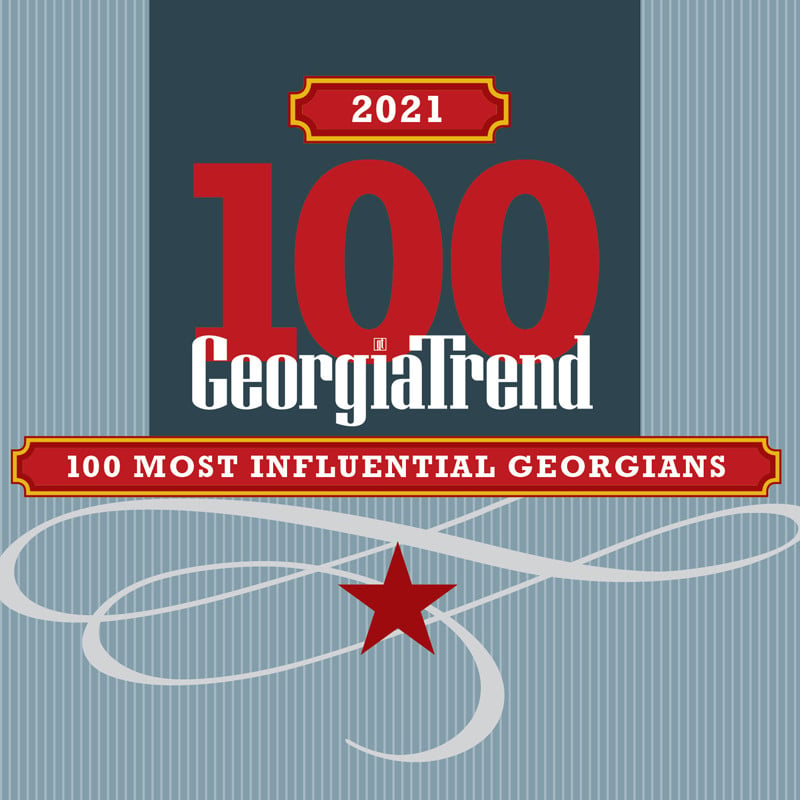 Jan. 13, 2021 Georgia Trend – Exclusive!
Staff reports, "The ultimate measure of a man is not where he stands in moments of comfort and convenience, but where he stands at times of challenge and controversy," said Martin Luther King Jr. His words are as applicable today as they were when he wrote them in 1963, as the world continues to face the challenges and controversies of pandemic, economic recession and political fighting.
Jan. 13, 2021 Atlanta Journal-Constitution
Matt Kempner reports that five of the 10 biggest publicly traded companies in Georgia say they have suspended political campaign giving in the wake of last week's U.S. Capitol attacks. Coca-Cola, UPS, Aflac, PulteGroup and WestRock are pausing contributions after making donations in 2020 to Republican candidates who recently supported unsubstantiated claims about widespread voter fraud and tried to stymie results that showed President Donald Trump lost his bid for a second term.
Jan. 13, 2021 University System of Georgia
Aaron Diamant reports that University System of Georgia (USG) Chancellor Steve Wrigley announced plans Tuesday to retire July 1, 2021, after 36 years in public service. Dr. Wrigley has served as the 13th Chancellor of the University System since 2017, overseeing 26 public colleges and universities with a $9.8 billion annual budget, 48,000 faculty and staff and more than 341,000 students.
Jan. 13, 2021 Savannah Morning News
Staff reports that Allegiant announced a rescheduled nonstop route to New York Stewart International Airport from Savannah/Hilton Head International Airport earlier today. According to the press release, flights will begin on May, 26 after being postponed in 2020 due to the COVID-19 pandemic.
Jan. 13, 2021 Capitol Beat News
Dave Williams reports that Georgia Power is putting off some of this year's milestones in the construction schedule for the nuclear expansion at Plant Vogtle, citing the COVID-19 pandemic. The Atlanta-based utility expects to adjust the dates for fuel loading at Unit 3, one of two nuclear reactors being added at the plant south of Augusta, and for the start of "hot functional testing," which measures the safety and operability of the reactors, Georgia Power announced Monday.
Jan. 13, 2021 Newnan Times-Herald
Sarah Fay Campbell reports that the economic fallout from COVID-19 has been devastating to many in Coweta County – and the dramatic increase in the amount of people visiting food banks and seeking financial assistance shows it. Now that all eviction moratoriums related to COVID-19 have expired, it's expected that there will be a dramatic increase in evictions.
Jan. 13, 2021 New York Times
Richard Fausset and Danny Hakim report that the impeachment charge that House Democrats have filed against President Trump stems from his role in inciting a mob to attack the U.S. Capitol last week. But included in the resolution is another element of Mr. Trump's behavior that is also drawing condemnation as an abuse of presidential power: His pressure campaign to persuade Georgia officials to overturn his electoral loss in the state.
Jan. 13, 2021 Facing South
Olivia Paschal reports that Rev. Raphael Warnock and Jon Ossoff will make history when they are sworn in later this month as the first Black senator and the first Jewish senator from Georgia. Warnock's victory is especially momentous for the former Confederate state, and for the region: He will be just the second Black senator elected from the former Confederacy since the end of Reconstruction, and the first Black Democrat.
Jan. 13, 2021 WABE 90.1
Stephannie Stokes reports that housing advocates, hoping to slow down evictions in Georgia, plan to push for a change in state law. The state's eviction process is one of the fastest in the country.
Jan. 13, 2021 Valdosta Daily Times, CNHI
Riley Bunch reports that Senate Majority Leader Mike Dugan announced on social media he received positive test results for COVID-19 on the first day of the 2021 legislative session. Georgia General Assembly members are required to be tested twice-weekly during the course of the session as part of the efforts to contain a possible outbreak under the Gold Dome. House and Senate members are also required to wear masks in the chambers.
Jan. 13, 2021 Georgia Recorder
Jill Nolin reports that state lawmakers raised their right hands Monday and swore an oath through face masks as the General Assembly started a new session in the wake of last week's attack on the U.S. Capitol building and as COVID-19 cases surge in Georgia. Some Georgia Republicans have said they intend to pursue changes to the state's election laws in the coming months after Democrats made gains, citing baseless claims of widespread voter fraud in the presidential election.
Jan. 13, 2021 Covington News, Walton Tribune
David Clemons reports, social media posts about a "1776 moment" weren't about violence, and the attack on the U.S. Capitol was infiltrated by the radical left, a Newton County congressman said in the hours after the insurrection ended. U.S. Rep. Jody Hice, R-Greensboro, and five other Republican Georgia congressmen voted to reject Electoral College votes here that went for President-elect Joe Biden, a process interrupted by an attack on the Capitol Jan. 6.
Jan. 13, 2021 Washington Post
Amy Gardner and Matt Zapotosky report that the acting U.S. attorney for the Northern District of Georgia, whose predecessor abruptly resigned one week ago after President Trump complained officials were not doing enough to find election fraud in the state, declared on a call with his staff Monday that "there's just nothing to" the few claims of fraud the office was examining, according to an audio recording obtained by the Atlanta Journal-Constitution.
Jan. 13, 2021 Atlanta Journal-Constitution
Patricia Murphy, Jim Galloway, Tia Mitchell and Greg Bluestein report that Gov. Brian Kemp gave a wide-ranging interview to the AJC Monday, but the biggest news for political watchers is this: Kemp says he's running for reelection in 2022. Speculation about his plans had swirled following the tumultuous end to the 2020 elections, complete with multiple vows from President Donald Trump that he'll push a 2022 primary against Kemp.