Peachtree Corners launches more green-energy technology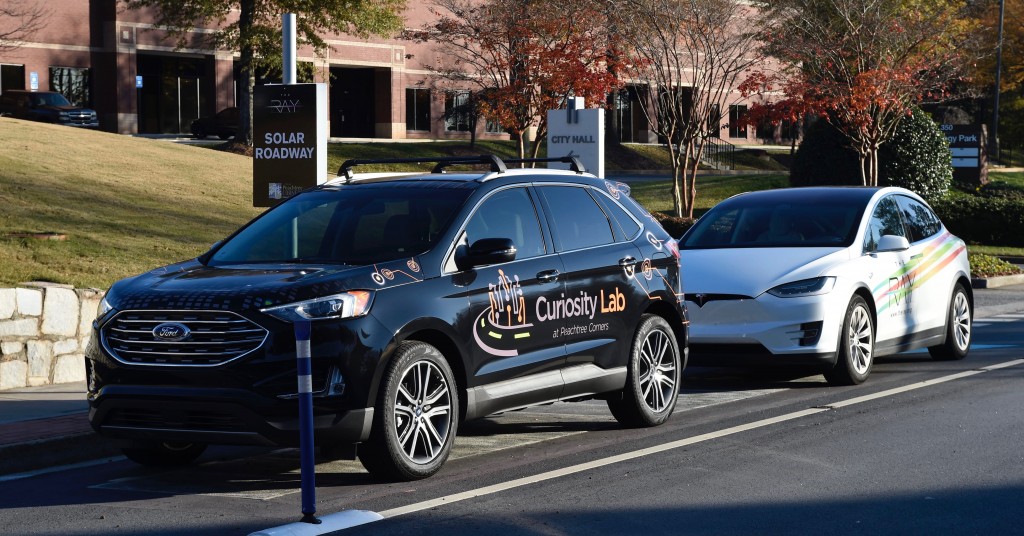 Last week, Peachtree Corners in Southwest Gwinnett County became the first U.S. city to install road-surface solar panels. The new solar roadway system on the city's autonomous vehicle lane – a public street – is producing energy for an electric vehicle (EV) charging station at city hall that is free for motorists to use. The French-engineered road-surface solar panels will produce more than 1,300 kilowatt-hours of electricity annually for the city hall EV charger and may power more parts of the city in the future, including streetlights and other infrastructure.
Peachtree Corners' autonomous vehicle lane is a 1.5-mile test and demonstration track that provides a real-world environment in which to explore emerging technologies. Its solar roadway installation is the result of a partnership between the city and The Ray, a nonprofit proving ground for technologies designed to transform transportation infrastructure. Located on an 18-mile stretch of I-85 in West Georgia, The Ray has had much success in using roadways to generate electricity for EVs.
Photo provided by Peachtree Corners.
Do you follow us? Find us on Linkedin, Facebook, Twitter and Instagram.