Georgia Trend Daily – Dec. 2, 2020
Dec. 2, 2020 Georgia.gov
Staff reports, on November 30, 2020, Governor Brian P. Kemp signed Executive Order 11.30.20.01 and Executive Order 11.30.20.02, extending Georgia's Public Health State of Emergency until January 8, 2021, and extending current COVID-19 restrictions. Executive Order 11.30.20.02 also includes changes that allow nurses and pharmacists to administer the pending COVID-19 vaccine, including in a drive-thru setting, and permits any nurse or pharmacist to observe patients for the requisite 15 minute window after receiving the vaccine.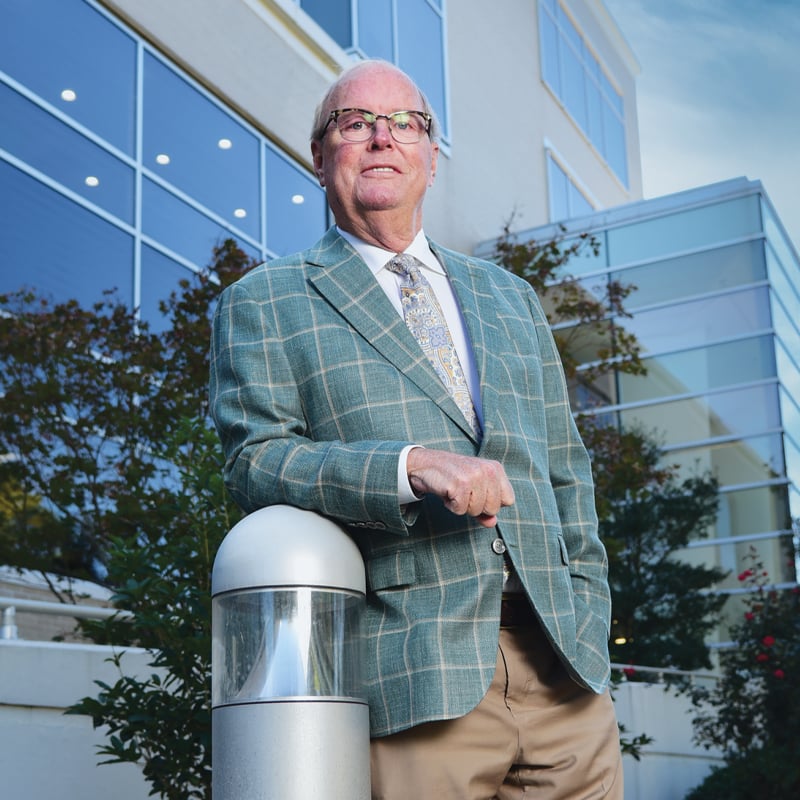 Dec. 2, 2020 Georgia Trend – Exclusive!
Susan Percy reports, when the doors closed at Cuthbert's Southwest Georgia Regional Medical Center (SGRMC) last month, Randolph County lost more than a hospital. Jobs and one of its few remaining lures for economic growth disappeared along with the ability to treat patients close to home.
Dec. 2, 2020 Newnan Times-Herald
Staff reports, Tuesday, Governor Brian P. Kemp announced that Hyundai TRANSYS, a world-renowned producer of automotive parts, will invest more than $240 million in expanding their operations in Georgia, creating 678 full-time, long-term positions at a new manufacturing facility in the West Point area.
Dec. 2, 2020 Atlanta Journal-Constitution
Stephanie Toone reports, in an effort to further expand its new distribution service, Chick-fil-A has just announced it will build a $52 million facility in Alamance County, North Carolina, which will bring 160 jobs to the area, according to a statement from North Carolina Gov. Roy Cooper. The Hapeville-based franchise's center in Mebane will be its second permanent, full-scale distribution center, joining the first full-scale facility in Cartersville.
Dec. 2, 2020 GlobalAtlanta.com
Leigh Villegas reports, Francophiles who wish to help Atlanta win official designation as a French tech hub are invited to participate in efforts to create an organized community of French entrepreneurs and startups here. A group of Francophile entrepreneurs, with the help of the Consulate General of France in Atlanta, is planning to submit an application to the French government's startup initiative to create an official "French Tech Atlanta" community.
Dec. 2, 2020 Metro Atlanta CEO
Merritt Melancon reports that economic forecasters from the University of Georgia and the Federal Reserve Bank of Atlanta will provide essential insights for these uncertain times at this year's Georgia Economic Outlook. For the first time in the program's 38-year history, the event will be hosted virtually and streamed on YouTube. The live program will take place from 10-11 a.m. on Thursday, Dec. 3.
Dec. 2, 2020 Rome News-Tribune
Doug Walker reports that Lt. Gov. Geoff Duncan stressed the importance of utilizing technological advancements in healthcare not strictly "just COVID-19 tailwinds." Those medical tech advancements must not just be the result of advances related to the pandemic but also to make decisions to help reduce the cost of healthcare as well as increase and improve delivery systems and methods.
Dec. 2, 2020 Brunswick News
Gordon Jackson reports that changes to the Navigable Waters Protection Rule could enable Twin Pines Minerals to begin mining near the Okefenokee National Wildlife Refuge without need for federal oversight. The changes made last summer could enable Twin Pines to mine on a smaller footprint — 376 acres — than the original 1,200 acres proposed in an early application with the U.S. Army Corps of Engineers.
Dec. 2, 2020 Georgia Recorder
Jill Nolin reports that Governor Brian Kemp has announced his pick for a vacancy on the state Supreme Court that was at the center of two lawsuits after a sitting justice announced early this year that he would step down from the bench last month. The governor said Tuesday that Fulton County Superior Court Judge Shawn Ellen LaGrua will replace Justice Keith Blackwell, who announced in February that he would resign in November but after the election.
Dec. 2, 2020 The Current
Samantha Sunne and Donnell Suggs report that 2008, more than a half billion dollars has been diverted from state tax coffers to private schools through a tax credit program designed by lawmakers to promote school choice. Unlike many other states with similar programs, Georgia does little to regulate the performance or practices of schools that receive tax-credit scholarships.
Dec. 2, 2020 New York Times
Richard Fausset reports, in one of the most striking rebukes to President Trump since he launched his baseless attacks on the American electoral process, a top-ranking Georgia election official lashed out at the president on Tuesday for failing to condemn threats of violence against people overseeing the voting system in his state.
Dec. 2, 2020 Capitol Beat News
Beau Evans reports that top Republican state lawmakers announced Tuesday they plan to hold hearings later this week on the integrity of Georgia's election system and to take testimony on alleged "elections improprieties" stemming from the 2020 general election. Back-to-back hearings have been scheduled for Thursday by the Senate Government Oversight Committee to "evaluate the election process" and the Senate Judiciary Subcommittee to field election-impropriety claims.
Dec. 2, 2020 WSB-TV
Staff reports that former Atlanta City Council member Kwanza Hall won a special runoff election Tuesday for a brief term in Congress and will succeed the late civil rights legend John Lewis. The 5th Congressional District includes most of the city of Atlanta, as well as some suburban areas of Fulton, DeKalb and Clayton counties.
Dec. 2, 2020 Atlanta Journal-Constitution
Maya T. Prabhu reports that marketing executive Sonya Halpern will be the next state senator to join the chamber in January. Halpern defeated perennial candidate Linda Pritchett in a runoff special election on Tuesday to replace outgoing state Sen. Nikema Williams. Williams was elected to U.S. Congress.