Organizations: Georgia Northwestern Technical College Foundation
Georgia Northwestern Technical College Foundation helps students complete their education.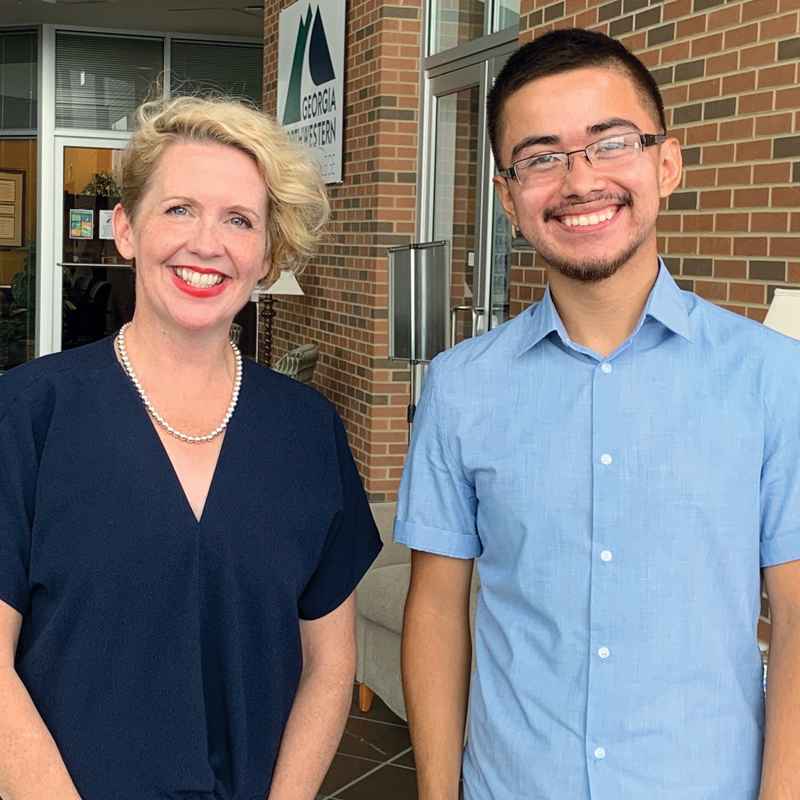 Breanna Luke was a high-school dropout and young mother of three who wanted an education. She started studying business technology at Georgia Northwestern Technical College (GNTC) but ran out of money in her final semester. The GNTC Foundation stepped in to cover the balance, and she became her family's first college graduate.
"Not only was my life changed but my children's lives as well," Luke says. "I can now focus on each goal I have set."
The foundation, which is funded by private donations, was established in 1988 to support various programs at the college and primarily to help students at risk of dropping out or not completing their education. It has assisted 218 students this year with a total of $55,000.
"In 2020 we more than doubled the number of students we've helped – also doubled in terms of financial support," says Lauretta Hannon, Director of Institutional Advancement at the college, which has an enrollment of 12,454 and claims a 99.9% job placement rate for its students.
In addition to annually awarding scholarships to high school seniors to help with first-year costs, the foundation tries to meet a broad set of needs, no matter how large or small they might seem. Hannon cites a few:
* A student with a brain tumor could not afford graduation invitations.
* One student needed assistance to buy hearing aids.
* A single mom had expensive car repairs.
"We also cover textbooks, lab fees, tools, licensing exam fees and GED tests, which are very important," Hannon says. "If we help a student, we help that family and that community, and ultimately the workforce. We're the workforce engine of Northwest Georgia."