2020 Top Hospitals
A ranking of the state's top hospitals.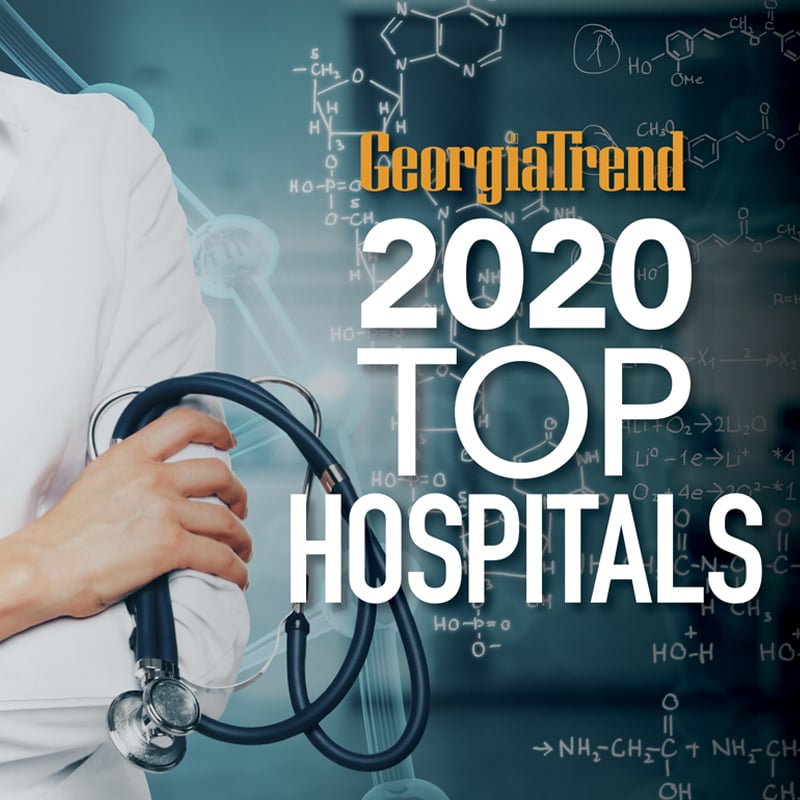 This year, the coronavirus has upended all parts of the state, especially hospitals. As healthcare providers and administrators have struggled to manage a growing workload, shrinking supply of personal protective equipment and a pandemic that just won't quit, they have also continued to provide efficient and quality patient care.
For this list, which includes hospitals that provide a range of services, Georgia Trend evaluated each hospital that participated in the Centers for Medicare and Medicaid Services (CMS) Hospital Value Based Purchasing program.
A total performance score based on information including clinical process, patient experience, outcome and efficiency was used to rank hospitals of similar size and mission. Georgia Trend groups hospitals into Teaching Hospitals, whose primary mission is teaching regardless of size and are certified by the Association of American Medical Colleges Council of Teaching Hospitals and Health Systems; Large Hospitals (250+ patient beds); Medium Hospitals (100 to 249 beds); and Small Hospitals (less than 100 beds). The American Hospital Directory provided the hospital bed size.
The rankings are based on CMS data downloaded Aug. 19, 2020. Analysis of the data was completed for Georgia Trend by independent consultant Mark A. Thompson, professor and associate dean of the Hull College of Business at Augusta University.
While hospital rankings provide useful information that can assist consumers, there are many factors that individuals and families should consider when deciding where to go for their healthcare needs. Consult your healthcare provider when making decisions about your health and the health of your family.
Please click HERE to view in Digimag Format