Georgia Trustees named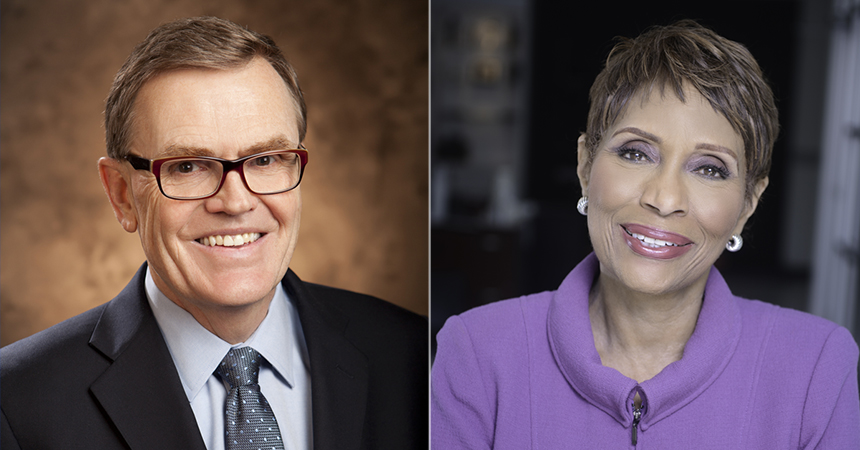 The Savannah-based Georgia Historical Society (GHS) has chosen its 2021 Trustees – two Georgians whose accomplishments and community service are examples of the organization's highest ideals. The newest Trustees are David Abney, former CEO of United Parcel Service who is a respected business leader and philanthropist, and trailblazing entrepreneur and community leader Juanita Baranco, executive vice president and chief operating officer at Baranco Automotive Group.
According to GHS President and CEO Todd Groce, both individuals overcame great adversity to achieve success and both are visionaries who have led by example. They will be featured in Georgia Trend's February 2021 issue and inducted at the GHS Trustees Gala on June 5, 2021, at the DeSoto Hotel in Savannah.
His Majesty King George II of England appointed and chartered the original Georgia Trustees in 1732 to establish a new colony in North America. They founded Georgia on the principle of Non Sibi, Sed Aliis, which means "Not for Self but for Others." New Trustees whose history-making accomplishments reflect this principle are appointed annually, and being named a Trustee is the highest honor the state confers.
Photos provided by the Georgia Historical Society
Do you follow us? Find us on Linkedin, Facebook, Twitter and Instagram.