Political Notes: The Ups, Downs and In-betweens
Key election dates, new faces, technical college aid and more.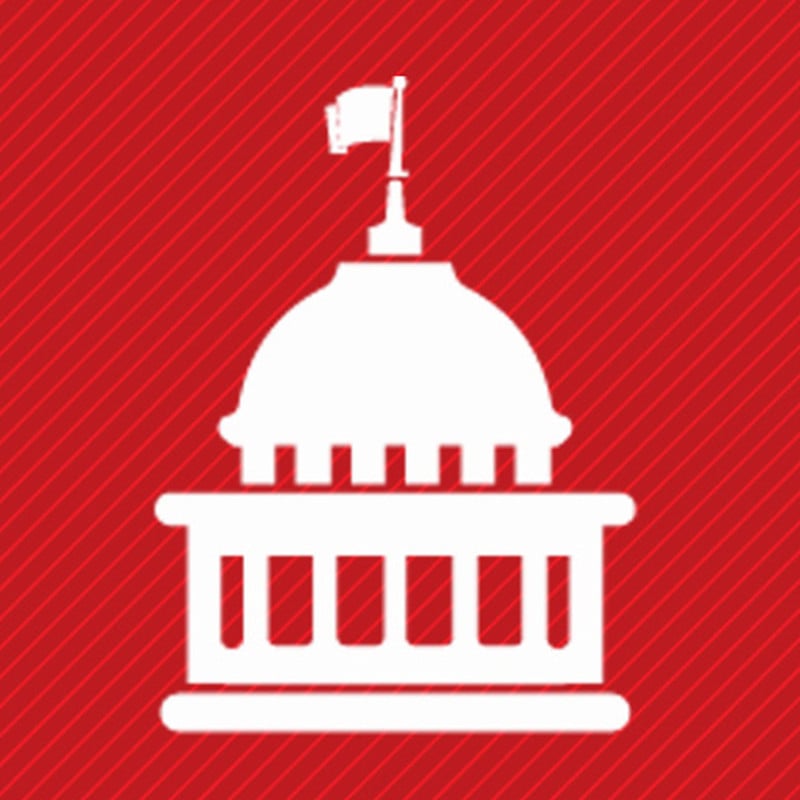 Key Election Dates: Tuesday, Nov. 3, is the general election day for federal, state and local races. The runoff date for state and local elections is Tuesday, Dec. 1.
For federal elections, Tuesday, Jan. 5, is the runoff date. The multiple-candidate race for the Senate seat held by Republican Kelly Loeffler, who was appointed by Gov. Brian Kemp after Johnny Isakson resigned, is expected to go a runoff. Her chief opponents are Republican Congressman Doug Collins – the two are battling for primacy among conservative voters – and Democrat Rev. Raphael Warnock, pastor of Ebenezer Baptist Church in Atlanta.
For additional information on these and other elections, early voting and absentee voting, check the secretary of state's website, sos.ga.gov.
Second Term for Shailendra: Metro Atlanta businessman Sachin Shailendra was elected to a second one-year term as chair of the Board of Regents of the University System of Georgia. He will serve through Dec. 31, 2021.
Shailendra, founder and president of SG Contracting Inc., has served on the board since 2014. "I am humbled and honored to continue serving in support of the state's public colleges and universities and the important work they do," he said in a statement.
Regent Cade Joiner, Brookhaven, will serve as the board's vice-chair for calendar year 2021.
New GEMA Head: Former Georgia State Patrol Captain Chris Stallings has been appointed by Gov. Kemp the new director of the Georgia Emergency Management and Homeland Security agency (GEMA/HS). He succeeds Homer Bryson, who is retiring after nearly 40 years in state government.
Stallings, a Paulding County resident, joined the Department of Public Safety in 2008. Prior to his GEMA appointment, he was head of the public safety department's Dignitary Protection Unit.
"Captain Chris Stallings is smart, strategic and prepared for anything. I have complete confidence in his ability to run GEMA/HS with all the integrity and hard work that the job demands," Kemp said in a statement.
Former Georgia Emergency Communications Authority Deputy Mike Smith assumes the role of chief of staff for GEMA/HS.
Democrat Drops Out: Kevin Van Ausdal, the Democratic candidate in Georgia's 14th Congressional District race, abruptly dropped out weeks before the election, citing personal and family reasons. His departure all but assures the election of Republican nominee Marjorie Taylor Greene in one of the state's most politically conservative districts. It was represented by Republican Tom Graves, who is retiring.
Van Ausdal reportedly moved to Indiana to be with family after a divorce settlement forced him out of his Georgia house.
Greene, controversial even among Republicans, has a history of social media posts that closely follow conspiracy theories promoted by QAnon, a far-right extremist group.
Last Mile Funds: The Technical College System of Georgia (TCSG) Foundation has announced nearly $100,000 in awards this fall to the state's technical colleges, through the Last Mile Fund. The fund provides financial assistance to students in the system's 22 schools who are unable to pay their tuition and are in danger of dropping out.
"We do everything we can to help ensure our students stay on track to graduate and are ready to join Georgia's workforce," TCSG Commissioner Greg Dozier said in a press release. "What we have found is that students who are at risk of dropping out only owe $250 on average. A couple of hundred dollars can mean the difference between a student leaving college or graduating with a credential that will prepare them for a rewarding career."
This fall the foundation added two new board members: Mark Ginn of Grantsville and Cosby Johnson of Atlanta.
Stepping Down: Mark Becker, Georgia State University (GSU) president for more than a decade, announced he will be leaving his position in June. He is credited with advancing the school's educational mission, its stature, size and physical presence.
He oversaw the 2016 consolidation of GSU and Georgia Perimeter College, which boosted enrollment to more than 50,000 students, and the acquisition of the former Turner Field for the school's football team. GSU has been a leader in increasing graduation rates among African American, Hispanic and low-income students.
"President Mark Becker's outstanding leadership has helped Georgia State University set the national standard for innovation in student success for students of all backgrounds," University System of Georgia Chancellor Steve Wrigley said in a statement. "He guided a complex institutional consolidation to a successful outcome and has been a leader off-campus in the city and region."