Georgia Power names new leader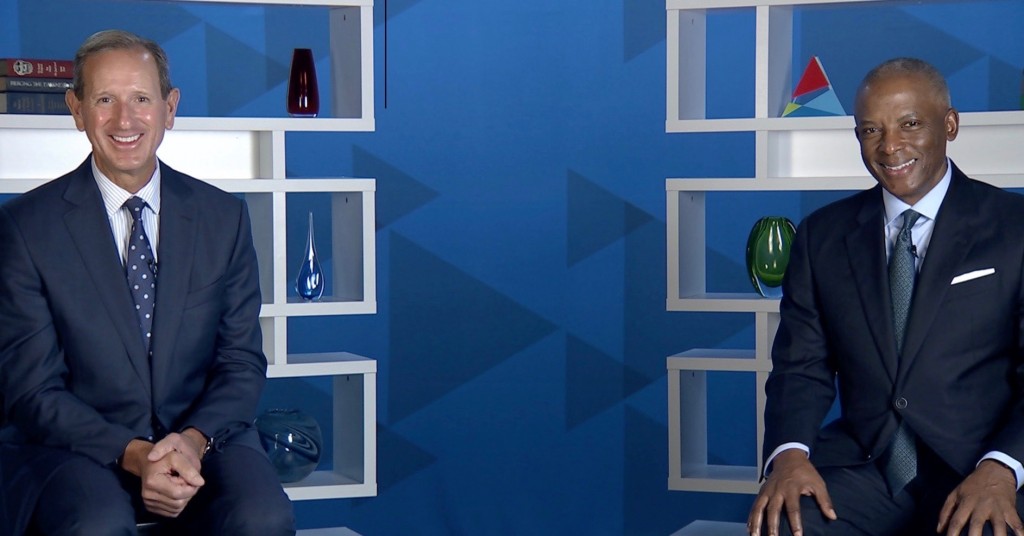 Another baton has been passed, this time to new Georgia Power chair, president and CEO Chris Womack, from current leader Paul Bowers, who announced his retirement today. Womack will serve as president effective Nov. 1, and assume the additional roles upon Bowers' full retirement in April. The transition coincides with the loading of Plant Vogtle 3 near Augusta. Vogtle 3 and 4 are the first new nuclear power plants to be built in the country in decades.
"Once unit 3 is loaded, it signals that we're really coming online for commercial operations. It's a conversation I had with timing. Chris has been an incredible leader in the system, with success in everything he's done. I have to move aside," says Bowers.
The decision to double down on Vogtle capacity was a bold move for the company. Bowers says he is confident units 3 and 4 will keep rates low and power clean and reliable for the next 60 to 80 years. "For this country to have leadership, we have to have people who will take on that role," he says.
Bowers also takes pride in Georgia Power's Integrated Resource Plan, a 20-year projection for the state that matches energy needs to changing renewable technologies, working with the Public Service Commission. "Thinking through my activities at the company, and the improvements we've made in customer service, generational fleets, renewable balance, and reducing the balance of coal, it's all coming to fruition," says Bowers. "We're on a great path now."
Georgia Power rates have been 10% to 15% below the national average for years, even through the process of closing all but three of its coal plants in the state. But the company's influence in Georgia goes far beyond the grid. It collaborates with local and state authorities on big employment prospects, and has been generous with customers hit hard by the pandemic and weather events.
"If you look back at the history of the company, we are centered around being citizens where we serve, and we take that very seriously," says Womack, the company's first Black CEO. "We will redouble and refocus efforts as we pay attention to social and racial injustice issues. We know we play a role, and want to be good corporate citizens to the state."
Of particular note, Womack cites Bowers' customer service legacy. "Under Paul's leadership, he increased the reliability and resilience of our infrastructure, which helps the company respond very quickly," says Womack. "He also established engagement with customers in real time, on social media, through a communications room."
Womack, who has been with Georgia Power and parent Southern Company 32 years, says the transition will be informed by experience. "I was around when we first started thinking about Plant Vogtle, understanding a lot of issues on front end, and it helps make the baton passing a lot easier," he says. "I've known Paul for most of my career. We are friends and colleagues, and that also helps with the transition. I'm very excited about it."
Photo of Paul Bowers, left, and Chris Womack provided by Southern Company
Do you follow us? Find us on Linkedin, Facebook, Twitter and Instagram.