Political Notes: The Ups, Downs and In-betweens
Election updates, record university graduations, new faces and more.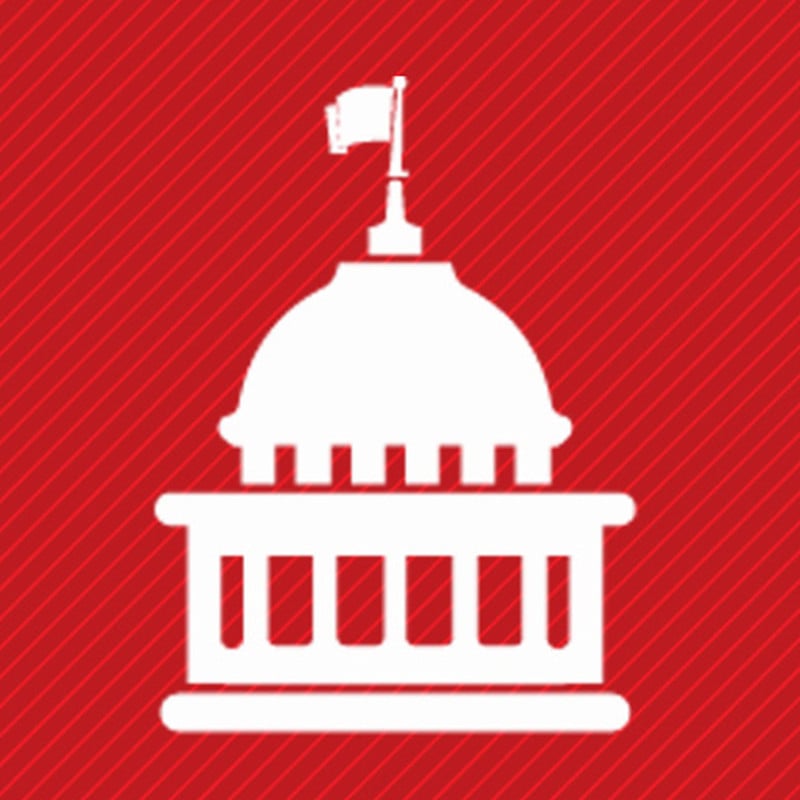 The Elections: Monday, Oct. 5, is the last day to register to vote in the Nov. 3 general election and special election and in the Dec. 1 runoffs for state and local offices. Early in-person voting begins Monday, Oct.12, for these elections.
In preparation for the upcoming general election, Georgia Secretary of State Brad Raffensperger said in a press release that the state "will build on the progress of the Aug. 11 primary runoff election, in which counties bolstered poll worker recruitment, increased training on the voting equipment and improved absentee ballot processing."
The rollout of Georgia's new voting machines for the June primary brought a host of problems, including technical issues and insufficient numbers of poll workers, which contributed to long lines at some polling places.
The August election, he said, "largely ran smoothly, and there were no reports of long lines at the precincts. But there were localized issues. We again heard reports of voters not getting the absentee ballots they requested, of precincts where voting was delayed because of county errors on access cards, and of precincts not having the required amount of emergency ballots for use when necessary."
In late August, a federal judge extended the deadline for Georgia's absentee ballots; they must be counted if they are postmarked by Election Day and delivered within three days – or by Nov. 6.
For the November election, Raffensperger anticipates more than 5 million votes will be cast, with half of the voters going to the polls on election day.
The Atlanta Journal-Constitution has reported that some Georgia voters face being moved to inactive voter status after November if they are among those whose mailed absentee ballot applications could not be delivered last spring. Once voters are deemed inactive, they could have their registrations canceled if they fail to vote in the next two federal elections.
---
AAA Rating: Gov. Brian Kemp announced that Georgia has again earned the highest AAA ratings from each of three top credit rating agencies: FitchRatings, Moody's Investors Service and S&P Global Ratings.
Of the states that issue general obligation bonds, the governor's office said in a statement, only nine achieved this rating. Georgia's upcoming bond sale will fund more than $1.1 billion in capital projects.
"This announcement is great news for Georgia," Kemp said, "demonstrating our ongoing commitment to fiscal balance and ensuring we can meet our present and future obligations, even as we combat the COVID-19 pandemic's significant effects."
---
New Faces: Two veteran Democratic lawmakers lost to political newcomers – both Democrats – in the August runoff. Zulma Lopez unseated Rep. Michele Henson in DeKalb's House District 86, and Mandisha Thomas defeated Rep. Sharon Beasley- Teague in Fulton's House District 65.
Lopez, 42, is an immigration attorney; Thomas, 45, runs a home healthcare and hospice consulting company. Neither faces Republican opposition in November, so they will take office in January.
Henson was first elected in 1990 and served last session on the Appropriations, Health and Human Services, Economic Development and Tourism, and Small Business Development committees.
Beasley-Teague was elected in 1992 and served on the Game, Fish and Parks, Human Relations and Aging, Reapportionment, and Ways and Means committees.
---
Chairmanship Lost: State Rep. Tommy Benton (R-Jefferson) was stripped of his position as chair of the House Retirement Committee as a result of disparaging remarks he made about the late U.S. Congressman John Lewis.
House Speaker David Ralston moved swiftly to demote Benton, who lost another chairmanship in 2017 when he circulated a memo discounting the role of slavery in the Civil War.
Benton, a retired teacher, was first elected in 2004; he is being challenged in November by Democrat Pete Fuller.
---
Record Increase: The University System of Georgia (USG) awarded a record 70,879 degrees during the 2019-2020 fiscal year, the most in the system's 89-year history.
In a press release, USG noted the number represents some 3,000 degrees more than the previous year, a 4.5% increase despite COVID-19 pandemic challenges.
"The success," said USG Chancellor Steve Wrigley in the statement, "is thanks to the hard work of the USG's 26 public colleges and universities, which have taken critical steps to increase support and help students stay on track."
The number of degrees awarded each year has increased by more than 29% since 2011, although enrollment has grown by less than 5%.
The university system previously announced that Georgia had seen some of the largest increases in the nation for six-year college completion rates and is up nine percentage points over the last five years to 61% of students finishing their degrees within six years of enrollment. Georgia now ranks 20th among the states.