Grady Health System partners to provide healthy food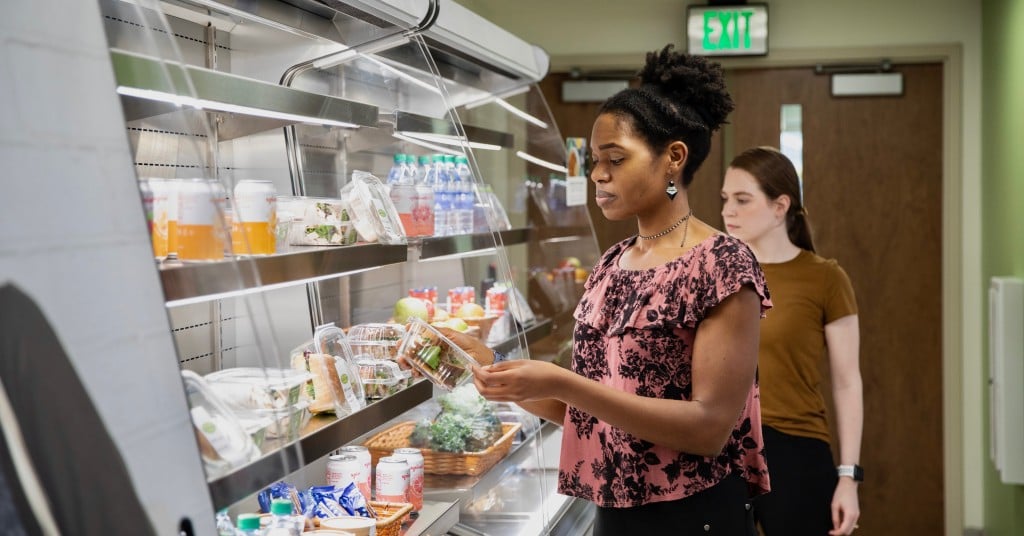 Atlanta's Grady Health System recently opened a market offering fresh, nutritious food for patients, staff and the surrounding community. The Jesse Hill Market on the ground floor of the hospital's parking deck expands the system's successful Food as Medicine program that targets patients who have diet-related chronic diseases. Along with fresh items, the market offers cooking classes and healthy snack and meal options.
Making sure the Grady staff has healthy food options is also a focus of the market where a café features an affordable, nutritious menu.
Grady is partnering with the Atlanta Community Food Bank and Open Hand Atlanta to provide food at the market as well as help connecting patients to vital benefits programs. These include the federally funded Supplemental Nutrition Assistance Program (SNAP), which helps eligible low-income individuals and families purchase food, and the WIC program that assists women, infants and children up to age five in getting nutritious foods. A successful joint fundraising campaign by the three partner organizations supported the market's construction and is financing operating costs for the first three years.
The Jesse Hill Market is open Wednesday through Friday, 10 a.m. to 4 p.m.
Photo provided by Atlanta Community Food Bank.
Do you follow us? Find us on Linkedin, Facebook, Twitter and Instagram.