Savannah State students win global competition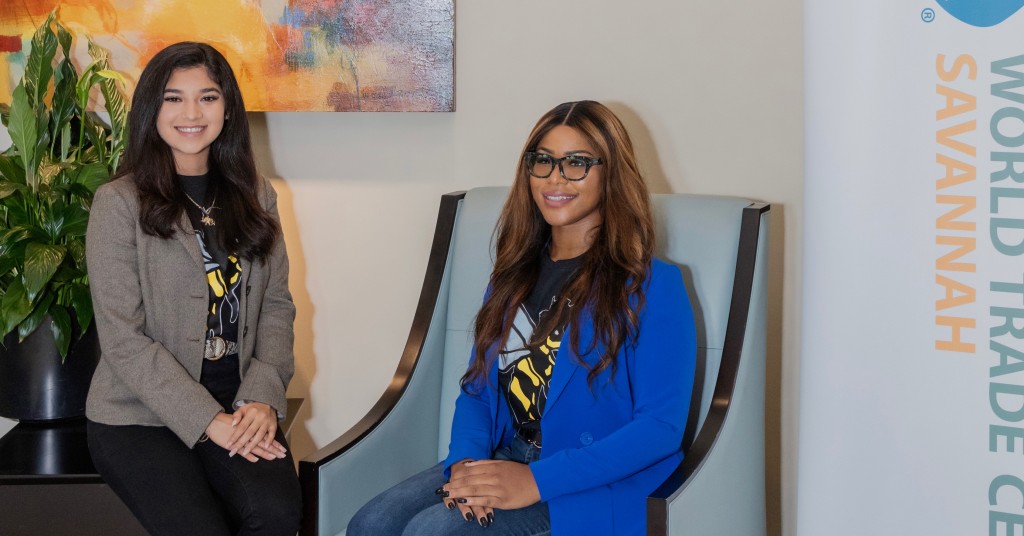 Two Savannah State University (SSU) students recently took top honors in the World Trade Centers Association Foundation (WTCAF) 2020 Peace Through Trade Competition. The women-led team, Foster Beelief, developed a honeybee charity to support sustainability via education about the at-risk bee population. In addition, the project is designed to improve environmental stewardship, build stronger industry and community partnerships, boost citizen involvement and increase interest in science, technology, engineering and math (STEM) studies. Foster Beelief bested 33 other teams representing 24 countries worldwide.
The WTCAF competition is a student contest attracting the next generation of entrepreneurial leaders. It's designed to encourage social innovation and sustainability through collaboration, fair trade and ethical business practices. Addressing seven United Nations sustainable development goals, Foster Beelief's educational outreach program promotes an appreciation for wildlife, sustainable practices and pro-citizen behavior among low-income communities. The edible plants from Foster Beelief's pollinator gardens will function as a food source for bees and communities located in food deserts where there is a need for healthier food options.
The Foster Beelief team – aka "The Hive" – is comprised of SSU graduate student Sade Shofidiya and Karen Perez, who is in her fourth year at the university. They will receive an all-expenses-paid trip to the next World Trade Centers Association General Assembly – currently scheduled for March 2021 in Taipei – where they will present their project to the entire membership.
Foster Beelief's nomination was sponsored by World Trade Center Savannah and National Office Systems. The SSU students' impressive achievement is one of many occurring regularly at Georgia's universities and technical colleges. For a listing of the state's more than 80 institutions of higher learning, see this month's "Higher Education Directory."
Photo provided by Savannah Economic Development Authority. Shown are Karen Perez, Foster Beelief's chief logistics officer, left; and Sade Shofidiya, CEO, right.
Do you follow us? Find us on Linkedin, Facebook, Twitter and Instagram.