Savannah summer photo contest winners announced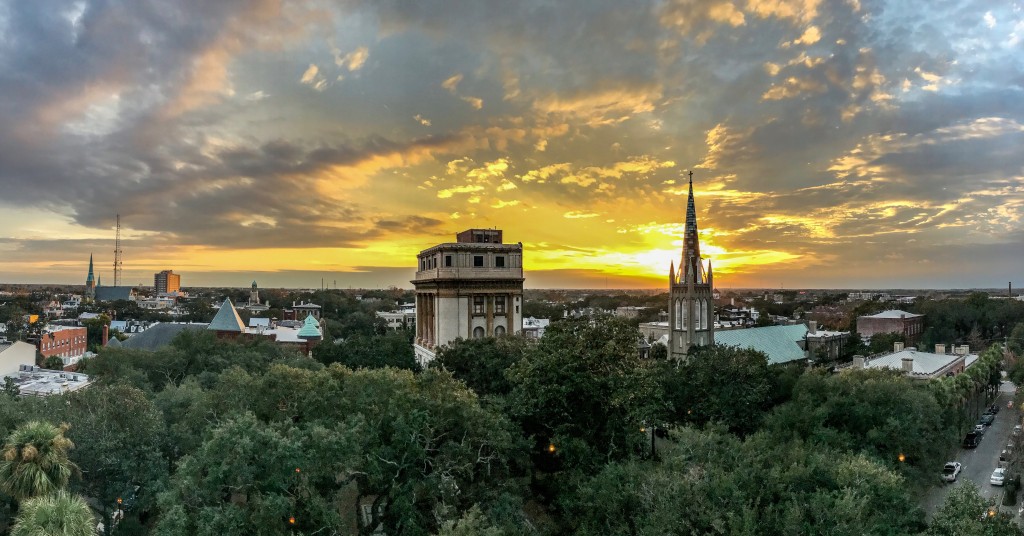 Last month, the Historic Savannah Foundation (HSF), a nonprofit that preserves historic properties, issued a call for entries in its third annual summer photo contest celebrating the area's unique beauty. Participants were invited to submit photos via Instagram of their favorite historic building or place in the city or Chatham County. After reviewing many impressive submissions, HSF has chosen the winners.
First place goes to Cecilia Morris for her photo juxtaposing a 1962 still from the movie Cape Fear with a current shot of the Armstrong Mansion at the north end of Forsyth Park.
Second-place honors, shown at top, go to Brooks Construction Group's panoramic view of the Savannah skyline overlooking Madison Square.
The third-place photo by Frank Logue depicts a boat on the moonlit Wilmington River, evoking thoughts of the famous song Moon River by Savannah native Johnny Mercer.
And the fan favorite, which received the most likes on Instagram, is Johnathan Stalcup's shot of the 1820 Davenport House – HSF's house museum – reflected in a puddle following a summer rainstorm.
Winning photos will be displayed in a yet-to-be-determined public venue and featured in HSF's 2020 Annual Report. In previous years, the winning images were featured at the Savannah/Hilton Head International Airport.
Do you follow us? Find us on Linkedin, Facebook, Twitter and Instagram.