Mourning John Lewis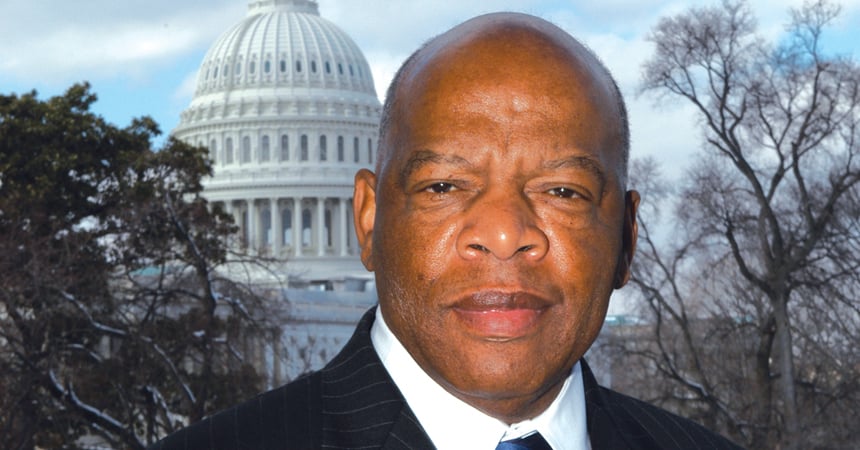 Civil Rights icon and the conscience of the Congress, Democratic Rep. John Lewis, of Georgia's 5th District, died Friday.
Lewis, who was 80, was a founder and leader of the Student Nonviolent Coordinating Committee that staged sit-ins at lunch counters. He rose to national prominence at the 1963 March on Washington, when he spoke at age 23. It was the beginning of a life devoted to Civil Rights and justice.
In 1965, he led the 600-person March from Selma to Montgomery, to demand voting rights that Black people were being denied. He and others were beaten by state troopers as they crossed the Edmund Pettus Bridge in Selma, on what became known as Bloody Sunday. Images of the beatings shown on national television spurred support and action on the Voting Rights Act, which President Lyndon Johnson presented to Congress the next week and signed into law later that year.
In the early 1980s, Lewis served on the Atlanta City Council, and in 1986 was elected to Congress, where he continued to serve until his death.
In 2011, President Barack Obama awarded Lewis the Presidential Medal of Freedom, the nation's highest civilian honor.
He continued to speak out for justice and underrepresented people everywhere. Following the killing in May of George Floyd by an officer who knelt on his neck and protests against that killing, Lewis said in a statement, "I see you, and I hear you. I know your pain, your rage, your sense of despair and hopelessness. Justice has, indeed, been denied for far too long. Rioting, looting and burning is not the way. Organize. Demonstrate. Sit-in. Stand up. Vote."
Rest in peace, John Lewis. The state and nation owe you a huge debt for your lifetime of stirring up good trouble.
Photo courtesy of the U.S. House of Representatives