Georgia Trend Daily – July 13, 2020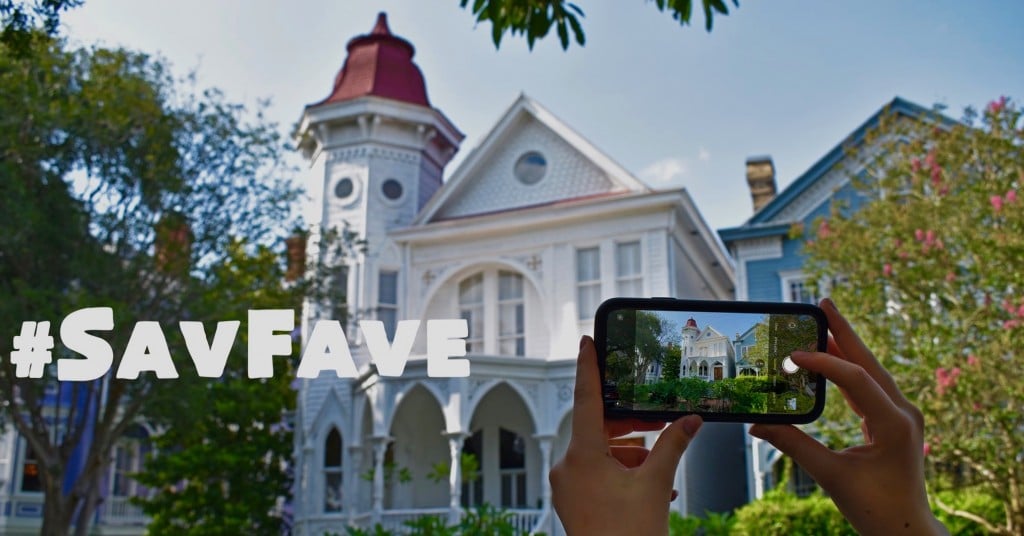 July 13, 2020 Savannah Morning News
Staff reports that from churches and private schools to restaurants and medical groups, more than 500 Savannah-area entities received Paycheck Protection Program funding ranging from $150,000 to $10 million, according to data released by the U.S. Small Business Administration this week. The two biggest loans, both between $5 million and $10 million, went to service and equipment dealer Terminal Investment Corp. and engineering firm Thomas & Hutton.
July 13, 2020 Georgia Trend – Exclusive!
Mary Ann DeMuth reports that the Historic Savannah Foundation (HSF) has launched its third annual social media photo contest to gather shots of locals' and visitors' favorite historic buildings or places throughout the Coastal Empire and Lowcountry. Aspiring photographers are invited to share their photos via Instagram, using the hashtag #SavFave and describing why the place is their favorite.
July 13, 2020 Atlanta Journal-Constitution
Maria Saporta reports that Newell Brands, a Fortune 500 company that boomeranged its headquarters back to metro Atlanta last year, now has a CEO who lives in the city. Ravi Saligram became top executive of Newell — the maker of Sharpie pens, Calphalon cookware, Rubbermaid goods and a number of other household names — in October, shortly after the company moved its headquarters back to Sandy Springs.
July 13, 2020 Cartersville Daily Tribune-News
James Swift reports that Bartow County Commissioner Steve Taylor approved a purchase option agreement with Atlanta-based Jacoby Development, Inc. at a public meeting Wednesday morning, representing a small — but significant — step forward in the development of a proposed $1 billion-plus mixed-use project abutting Paga Mine Road.
July 13, 2020 Marietta Daily Journal
Aleks Gilbert reports that in 2019, the Georgia Legislature gave Georgia's 41 electric membership corporations permission to provide broadband services. Cobb EMC, provider of electricity to customers in Cobb and surrounding counties, will become one of the state's first electric membership corporations to take advantage of the new law when it debuts its own internet service later this year.
July 13, 2020 Clayton News-Daily, Capitol Beat News
Dave Williams reports that Georgia House Speaker David Ralston is living up to his pledge to consider moving criminal justice reform beyond the hate crimes bill the General Assembly passed last month. The House Judiciary Non-Civil Committee, which has jurisdiction over Georgia's criminal laws, is scheduled to meet Monday to hear testimony on the state's citizen's arrest law.
July 13, 2020 Gwinnett Daily Post
Curt Yeomans reports that a candidate for Rep. Doug Collins' seat in Congress who, at one time, planned to run for the open Gwinnett County commission chairman seat this year, has been arrested and is sitting in the Gwinnett County jail for not surrendering guns and ammunition she'd previously been ordered to turn in.
July 13, 2020 Rome News-Tribune
Staff reports that the U.S. House Committee on Appropriations passed a number of funding bills last week that included provisions drafted and championed by Rep. Tom Graves, R-Ranger. The Northwest Georgia congressman focused this cycle on boosting the nation's cyber and telecommunications security.
July 13, 2020 Capitol Beat News
Beau Evans reports that a landmark court ruling has led to nearly half of Georgia's most high-risk sex offenders being released from their ankle monitors over the past year, marking a legal quandary that state lawmakers fell short in addressing during the 2020 legislative session.
July 13, 2020 Atlanta Journal-Constitution
Greg Bluestein reports that U.S. Sen. Kelly Loeffler slammed the "mob rule" at an Atlanta site where a Black man was killed in a struggle with police. Her top GOP rival, Doug Collins, sharply criticized how local prosecutors handled the shooting death that triggered those protests.