Political Notes: Ups, Downs and In-betweens
An Absentee Ballot Fraud Task Force is established, campaign funds ban upheld and a new APS superintendent.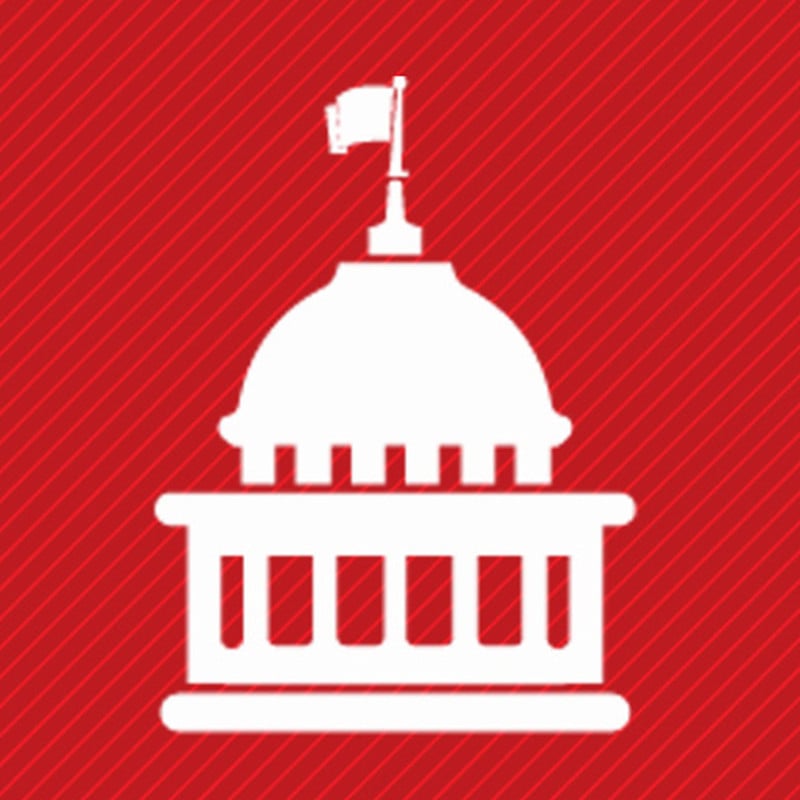 Fraud Task Force: Georgia Secretary of State Brad Raffensperger has established an Absentee Ballot Fraud Task Force to aid in investigating allegations and potential instances of fraud.
In a press release, his office notes, "The realities of COVID-19 will likely result in significantly more Georgians submitting absentee ballots by mail. Vote by absentee ballot is a great option during this time of crisis, but this significant change requires extra effort to preserve the integrity of the vote in Georgia."
The task force is led by Frances Watson, chief investigator in the secretary of state's office, with assistance from Chris Harvey, elections director.
Task force members are Bobby Christine, U.S. attorney for the Southern District of Georgia; Shannon Wallace, Blue Ridge Judicial Circuit district attorney; Tasha Mosley, Clayton Judicial Circuit district attorney; Brad Rigby, Cordele Judicial Circuit district attorney; Greg Edwards, Dougherty Judicial Circuit district attorney; Stephanie Woodard, Hall County solicitor general; Barry Morgan, Cobb County solicitor general; Rosanna M. Szabo, Mountain Judicial Circuit assistant district attorney; Jennifer Logan, Jackson County elections supervisor; and Chris Channell, Glynn County elections supervisor.
---
Ban Upheld: Georgia's ethics commission has upheld a state law that prohibits lawmakers from accepting campaign funds while the legislature is in session.
In April, the Georgia Government Transparency and Campaign Finance Commission voted 3-2 in support of an advisory opinion, responding to a query by State Sen. Horacena Tate (D-Atlanta) about fundraising while the legislature was suspended because of the coronavirus pandemic.
The commission ruled that because the General Assembly was suspended, not officially adjourned, the ban applies.
The June 9 primary includes challenges to a number of incumbents, who are not able to raise money for their campaigns.
The within-a-session contribution ban, passed in 1990, was intended to prevent legislators from accepting money from lobbyists seeking their votes on matters being considered during a current session. Incumbents are not prohibited from using campaign funds that were raised prior to the session.
The Atlanta Journal-Constitution's James Salzer reports House and Senate Republicans facing a challenge are likely to have access to political action committee funds and help from GOP leaders; most of the Democrats being challenged do not have those resources.
---
State Chamber Endorsements: The Georgia Chamber of Commerce has endorsed two incumbent State Supreme Court justices, Charlie Bethel and Sarah Warren, who are defending their seats in this year's June 9 election. The races are non-partisan.
Chamber President and CEO Chris Clark said in a statement, "These incumbents have a strong record and understand the importance of taking an impartial approach to interpreting laws that have far-reaching implications for our member businesses as a whole."
Both Bethel and Warren were appointed to the high court in 2018 by former Gov. Nathan Deal to fill vacancies.
---
In Memoriam: Retired Georgia Court of Appeals Judge Gary Andrews, 73, died at his home in Chickamauga in April. Andrews served on the court for 28 years, retiring in 2018.
He served on the state Public Service Commission for five years, from 1985 until he ran for the appeals court seat.
---
Tillery Heading Appropriations: State Sen. Blake Tillery (R-Vidalia) is the new Senate Appropriations Committee chair. He replaces the late Sen. Jack Hill, who died this spring. Tillery, an attorney, was previously vice chair of the powerful committee, which oversees proposed state spending.
---
New APS Superintendent: Lisa Herring, superintendent of Birmingham City Schools for the last three years, has been named Atlanta Public Schools (APS) superintendent, by vote of the APS board. She is expected to start her new job July 1.
Herring, a Macon native and graduate of Spelman College and Georgia Southern University, will replace Meria Carstarphen; the board announced last fall it would not be renewing her contract.
Carstarphen came to APS in 2014 after a massive cheating scandal disrupted the system. She is credited with bringing stability and increasing the graduation rate from 59.1% in 2014 to 79.9% in 2018; she oversaw a decrease in the proportion of suspensions of African-American students with disabilities. But she reportedly was at odds with some individual school board members.