Organizations: The Meal Bridge
The Meal Bridge helps restaurants and hospital workers.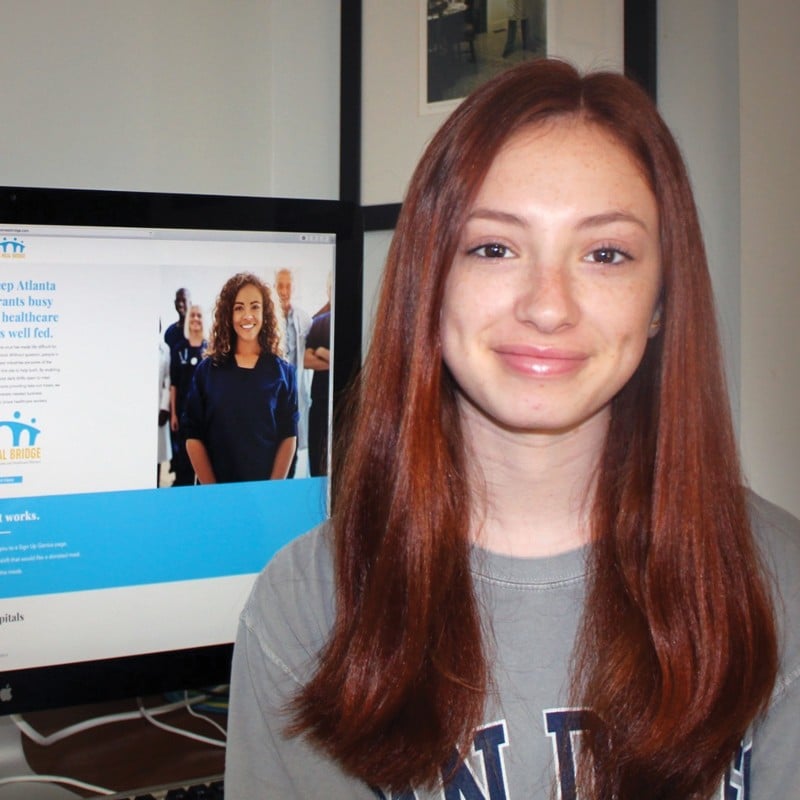 You might say Grey Cohen is a prodigy when it comes to philanthropy.
The 16-year-old sophomore at Druid Hills High School founded a nonprofit in March, just as the coronavirus hit Georgia. The concept of The Meal Bridge is so simple that it's ingenious, and everybody wins. Donors purchase meals from Atlanta area restaurants that are directed to hospital staffers. The harried health workers on the front lines get nourished, and the businesses receive much needed economic support.
"I wanted to help in a way in which the entire community could get involved," she says. "I've been amazed at how it's taken off."
The organization, so far, is very much a family affair. It started, she says, when her uncle wondered if he could send pizzas to the hospitals.
"I thought, 'I wonder if we can make it bigger than that?'" Cohen says.
Over the course of a weekend, her father, Mark Cohen, who runs Wit Advertising & Design, helped her design a website. Grey's mother, Dena Cohen, is a speech pathologist at Emory University Hospital, so she had a lengthy list of contacts.
Within three days, The Meal Bridge had delivered 60 meals. By now, it has dished out thousands of them to more than 20 Metro Atlanta hospitals, all approved by hospital chefs according to CDC guidelines.
Participating restaurants include local establishments like Sweet Auburn BBQ, Bhojanic and The General Muir and larger locally owned concepts including Marlowe's Tavern, Flying Biscuit and Doc Chey's.
"Panera got so busy that their normal staff couldn't handle the orders, so they called in more workers," Grey Cohen says. "That's exactly what we want to hear."
Cohen has so far expanded the operation to Athens, Seattle, Los Angeles and Washington, D.C.