Organizations: City of Refuge
City of Refuge addresses the needs of food, healthcare, housing, job training, financial literacy and education in Atlanta.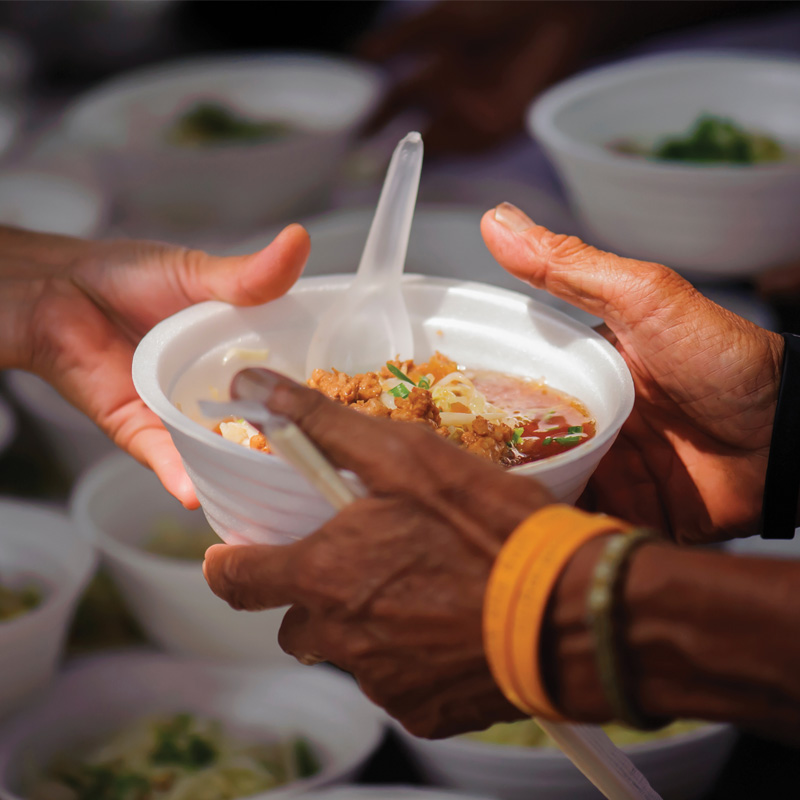 City of Refuge got off to an inauspicious start.
Pastor Bruce Deel was dispatched to close a small church with a dwindling congregation.
"I was only supposed to be there for six months to tie up loose ends," he recalls, "but then this lady in crisis showed up. She brought another lady in crisis, who in turn brought another lady in crisis. Soon enough, I realized I was right where I belonged."
As the congregation grew, so did the troubles. So Deel decided over 20 years ago to relocate to the epicenter of them, Atlanta's most dangerous zip code, the Westside's 30314.
"This area has the most violent crimes, the highest incarceration rates, the lowest education rates," he says. "Sixty percent of Atlanta's murders take place here, and roughly 40% of the people live below the Federal Poverty Line."
In 2003, City of Refuge became a nonprofit that addresses the needs of food, healthcare, housing, job training, financial literacy and education.
"Anywhere there is brokenness or hopelessness, we try to step in," says Deel, "whether it's addiction, homelessness, post-traumatic stress [disorder] or some other issue. If we can't fix it, we will find one of our partner organizations who can."
The group, largely funded by private donations, has 83 staffers who work with 2,000 volunteers a year. Its statistics reveal how much the nonprofit has accomplished.
"We've returned more than 900 people to the workforce," Deel says. "We've rescued 741 women from human trafficking and helped them regain their place in society; we've served more than 350,000 meals. All in all, we've helped more than 20,000 individuals."
The organization's commitment during the COVID-19 pandemic includes providing three hot meals daily for 33 children and 77 women who live on its campus. In addition, City of Refuge is delivering relevant educational programs for the children.