Meeting the need for tests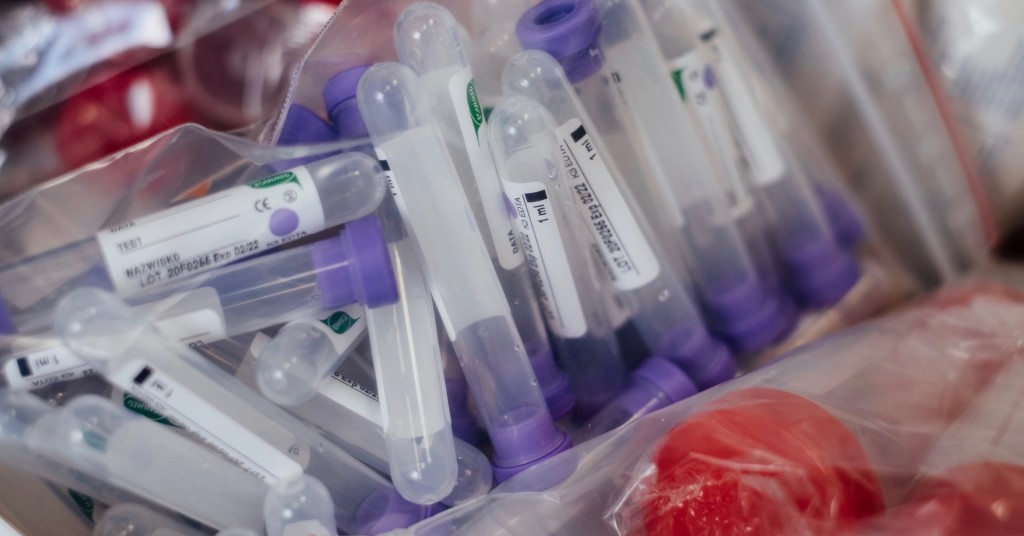 For businesses and other organizations to reopen safely in Georgia and the rest of the nation, health experts and government officials are calling for a huge increase in the number of coronavirus tests. Gov. Brian Kemp has asked Augusta University (AU) to take a leadership role in expanding testing availability statewide.
AU is the state's only public academic medical center and is home to the Medical College of Georgia as well as AU Health System. The university will partner with the Georgia Department of Public Health (GDPH) and the Georgia National Guard to coordinate centralized scheduling for nearly 40 testing sites. The National Guard will assist in scheduling people who screen positive through the AU Health ExpressCare app or the AU Health hotline. These individuals will be directed to the closest designated site. GDPH will perform on-site specimen collection for individuals who have been pre-scheduled. AU Health will coordinate specimen testing at labs located around the state, including at AU, Emory University, Georgia State University, the GDPH and some commercial labs. Results will be sent to AU Health to be shared with patients within 72 hours.
The National Guard has designated Kennesaw State University (KSU) as one of the drive-thru testing sites. The KSU site can perform an estimated 240 tests per day from 8 a.m. to 12 p.m., by appointment. The National Guard will also deploy soldiers to assist with testing at three other metro sites: Georgia State University Stadium, Greenbriar Mall and the Guard's Armory base in Decatur.
Anyone who believes he or she may have COVID-19 can begin with a virtual screening at AU Health or via the downloadable AU Health ExpressCare app for Android and Apple devices. A COVID-19 hotline is available at 844-442-2681. AU Health also has a hotline at 706-721-1852.
Meanwhile, private companies are stepping in to help. CVS Health is operating drive-thru rapid testing on the Georgia Tech campus. Healthcare workers from CVS' retail medical clinic, MinuteClinic, are overseeing the screenings. The site can conduct up to 1,000 tests per day at full capacity. Each screening takes about 30 minutes from the time the specimen is collected to delivery of the results, but patients must pre-register online for a same-day appointment.
Increasing availability of test components
One of the problems that has curtailed the number of available tests is limited ability to get key supplies needed to make them, such a nasal swabs. The Dental College of Georgia at AU is now working on 3D-printed nasal swabs to help meet the demand.
On a nearly deserted campus, about 35 Georgia Tech research volunteers are also working to produce key components of the tests while adhering to social distancing guidelines. These components include the chemical enzymes that enable sample analysis and processes for production of sufficient amounts of those enzyme components to be used in hundreds of tests per day.
Also in Atlanta, biotech company BioIQ, which uses data analytics to simplify health testing and immunization programs for employers, government agencies and health plans, has added COVID-19 test kits to its product line. Through its network of labs and clients, BioIQ is distributing saliva tests for COVID-19 to healthcare providers and employers across the nation. These will be available in clinical settings, to be used by healthcare clinicians.
Each day, it seems more companies and organizations are coming forward to assist in coronavirus testing that is so important to pinpoint outbreaks and help the state return to some semblance of normal. The hard work is greatly appreciated.
Do you follow us? Find us on Linkedin, Facebook, Twitter and Instagram.