Political Notes
The Ups, Downs, and In-Betweens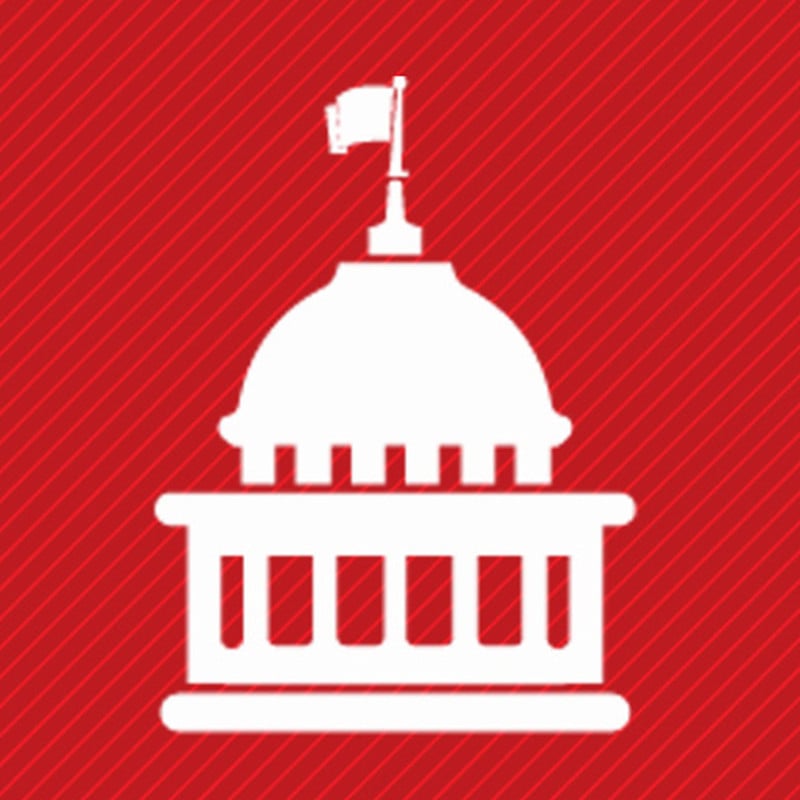 New Legislator: State Rep. Joe Campbell (R-Camilla) won a special election earlier this year to serve out the remainder of the late House District 171 Rep. Jay Powell, who died suddenly in November. A general election for the seat will be held in November.
Campbell, chair of the Mitchell County Republican Party, got 58% of the votes cast, defeating Democrat Jewell Howard, who won 33% of the votes, and fellow Republican Tommy Akridge, who got 8%.
Campbell sits on the House committees for Agriculture and Consumer Services, Natural Resources and the Environment, and Small Business Development.
Public Safety Department Shakeup: Col. Mark McDonough, Georgia Department of Public Safety commissioner and head of the Georgia State Patrol, was ousted from his post following a cheating scandal that resulted in the firing of all 30 members of the 106th Trooper Class. The entire class was found to have cheated on an online exam, although at least one has said they were told to do so by their superiors.
McDonald submitted his resignation to the Board of Public Safety after a meeting with Gov. Brian Kemp. Lt. Russell Powell, the public safety department's second in command, also resigned.
Tift County Sheriff Gary Vowell, a former state trooper, graduate of the 51st Trooper School and veteran law enforcement official, was named by the board as interim commissioner of the public safety department.
"I am deeply thankful to the board for their confidence in my ability to lead such a critical function of the government," Vowell said in a press release.
---
Crowded Senate Races: Lots of candidates are in the running and lots of money will be spent in the 2020 races for Georgia's two U.S. Senate seats. Here's a look at the highest-profile candidates.
Sen. Kelly Loeffler, the Republican business executive who was selected by Gov. Kemp to fill the seat vacated by the retirement of Sen. Johnny Isakson, will have to fight to keep her seat in a special election Nov. 3 – one that will see Republicans and Democrats vying to serve out the term, which ends in 2022. Should a runoff be needed, it will take place Jan. 5, 2021.
Loeffler's challengers include Georgia's 9th District Congressman Doug Collins (R-Gainesville), an ally of President Donald Trump who was clearly hoping for the appointment Loeffler got.
Democratic challengers are Raphael Warnock, senior pastor of Ebenezer Baptist Church in Atlanta; Ed Tarver, a former U.S. attorney in the Obama Administration; and Matt Lieberman, son of Joe Lieberman, a former U.S. senator from Connecticut who was Al Gore's running mate in the 2000 presidential election.
Republican Sen. David Perdue, the South Georgia businessman who was first elected in 2014, is running for what he says will be his second and final term. He is being challenged by Democrats Teresa Tomlinson, former mayor of Columbus; Sarah Riggs Amico, a businesswoman who was the Democratic candidate for lieutenant governor in 2018 and lost to Republican Geoff Duncan; and Jon Ossoff, the documentary filmmaker who lost to Republican Karen Handel in the hard-fought 2017 special 6th District Congressional election. Handel subsequently lost the seat to incumbent Rep. Lucy McBath.
The primary election date for the seat held by Perdue is May 19; the general election is Nov. 3, same date as the special election.
---
In Memoriam: Former State Sen. Jimmy Lester (D-Augusta) died in February at age 88. An attorney, he spent 14 years in the Georgia Senate, from 1970 until 1984.
The Augusta Chronicle notes that he was a champion for mental health needs and served several terms as a regional representative for the state Department of Transportation board.
---
Gang Database Active: The Georgia Criminal Street Gang Database is now operating. A joint effort of the Georgia Bureau of Investigation, Department of Community Supervision and Department of Corrections, the database is intended to be a statewide information bank on criminal street gangs, members and activities, according to a press release issued by Gov. Kemp's office.
"Street gangs are plaguing neighborhoods across Georgia," Kemp says. "This tool will serve as a vital tool for law enforcement to hold violent criminals accountable and keep Georgia families safe."
Critics of the database have expressed concerns that it could be misused and could violate the rights of those listed.