Sports Desk: Herschel No. 1
A lightning-fast running back, Herschel Walker set multiple records during his tenure at the University of Georgia.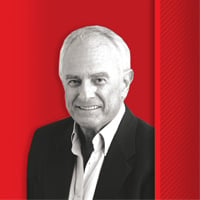 With college football celebrating its 150th anniversary, recollections brought about another round of Herschel Walker praising and a reliving of his remarkable career. The lightning-fast running back called the "Wrightsville Wonder" set multiple records during his tenure at University of Georgia (UGA), 1980 through 1982. He was a three-time consensus All-American pick and would have been a pace-setting four-time pick had he not left campus early for a professional career.
He won the Heisman Trophy, the Maxwell Award and the Doak Walker Award – just about any honor a college running back could have achieved. That's why it was resoundingly appropriate that The Sporting News, a renowned U.S. sports publication, last year picked Herschel as the No. 1 college football player of all time.
The three years he spent on campus brought about UGA's greatest era. The team won a national championship and three Southeastern Conference titles. It is not a stretch to believe that UGA, with a couple more victories, could have won three consecutive national titles.
Just as beauty is in the eye of the beholder, superlatives are not without dissent and ultimate tribute cannot be definitive, but Herschel's performance in the 1981 Sugar Bowl could be ranked the greatest of all-time.
If you are familiar with the statistics from that memorable game, which cemented the national championship for UGA, you'll know that Herschel gained considerably more than the running back touchstone for rushing yards for a single game. (Notre Dame defenders, who had not given up 100 yards to any back, vowed to keep Herschel from reaching that threshold.)
He gained 150 yards, even with a dislocated right shoulder.
On the second play from scrimmage, Hershel was hurt. He came off the field with dismay enveloping the UGA sideline. I remember watching Dr. Butch Mulherin snap his injured shoulder back in place, which caused Herschel to wince slightly.
On the next play, he went back into the game and in workmanlike fashion pounded the Irish defense for four quarters. Later, when you saw game films, he would turn his left shoulder to take the brunt of the defense's licks. Talk about playing hurt, a longtime measure of a player's worth in the eyes of seasoned NFL veterans. Who could top that?
Herschel's performance was not flashy, but in terms of success under trying conditions, it thunders through the roof. His injury was not apparent to the 77,895 in attendance, nor was it noted by the overflow media that covered the game. You can't really fault them, however, since they were not privy to the facts of the story.
Nonetheless, his performance was never lionized like University of Illinois' fabled Red Grange, who scored five touchdowns in 1924 to upset defending national champion University of Michigan. Nothing as statistically compelling as Tom Harmon scoring all his team's points in Michigan's 27-7 victory over University of Iowa in 1939.
Herschel's masterpiece didn't evoke headline-massaging efforts such as quarterback Jim McMahon flinging Brigham Young to a spine-tingling comeback in the Holiday Bowl 10 days prior to Herschel's performance, when McMahon completed 32 of 49 pass attempts for 446 yards and four touchdowns. Or Texas A&M quarterback Johnny Manziel's masterpiece in 2013 when he accounted for 229 yards rushing to set a Cotton Bowl rushing record. Or University of Florida quarterback Tim Tebow's total offensive mark of 533 yards versus University of Cincinnati in 2010. Or Boston College quarterback Doug Flutie's Hail Mary game against University of Miami in 1984.
This question comes sallying front and center: If any of the aforementioned had dislocated a shoulder on the second play from scrimmage, would they have continued? No question about what would have happened. They would have taken respite on the bench or in the locker room. Or the nearest hospital.
Herschel's performance propelled his team to the national championship, but it gets little attention because it was such a routine Herschel Walker performance.
Even today, UGA fans swoon to the touchdown runs of Herschel's fabulous career,
giving him the highest marks for his individual performances and for his consummate team-first attitude, but few, if any, bring up his sensation of playing brilliantly with a busted shoulder.
Nobody in history moved the chains like Herschel, and never did he do it more courageously and emphatically than he did in the Sugar Bowl on Jan. 1, 1981.
That has to be one of the greatest performances of all time, which is why the 54-person panel at The Sporting News declaring him the best college football player of all-time has to be legitimate.