Macon's welcome addition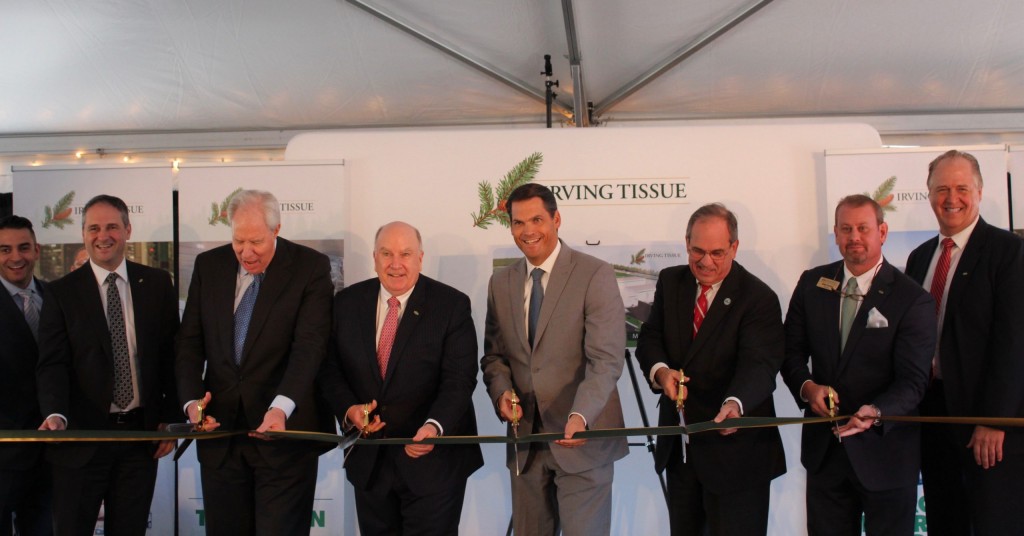 Shortly before COVID-19 came to Georgia, Irving Consumer Products (ICP) officially opened its new tissue plant in Macon. The $470-million facility is employing more than 200 workers who are producing paper towels and bathroom tissue, much-needed commodities these days.
State and local officials joined representatives from the Macon-Bibb County Industrial Authority and ICP in a ribbon-cutting ceremony where the company announced an expansion is already in the works. ICP is investing $400 million in a second phase of the plant that will add another 150 jobs, bringing the total private investment to $870 million.
The plant's first phase is expected to increase product capacity by 15 million cases. Phase two should bring the total up to 30 million cases of Irving paper products manufactured in Macon. Along with permanent jobs, building the initial facility involved contracts with more than 50 Georgia companies, 1.5 million person-hours of work for contractors and more than 1,000 workers on site during peak periods. Construction of the second phase is expected to generate a million person-hours of work for contractors. The expansion should be completed by early 2022.
Find out what else is going on in Macon in this month's feature, "Middle Georgia's Gem."
Photo of officials and dignitaries at the Irving Consumer Products tissue plant opening provided by Macon-Bibb County Industrial Authority.
Do you follow us? Find us on Linkedin, Facebook, Twitter and Instagram.