Record attendance at South Metro conference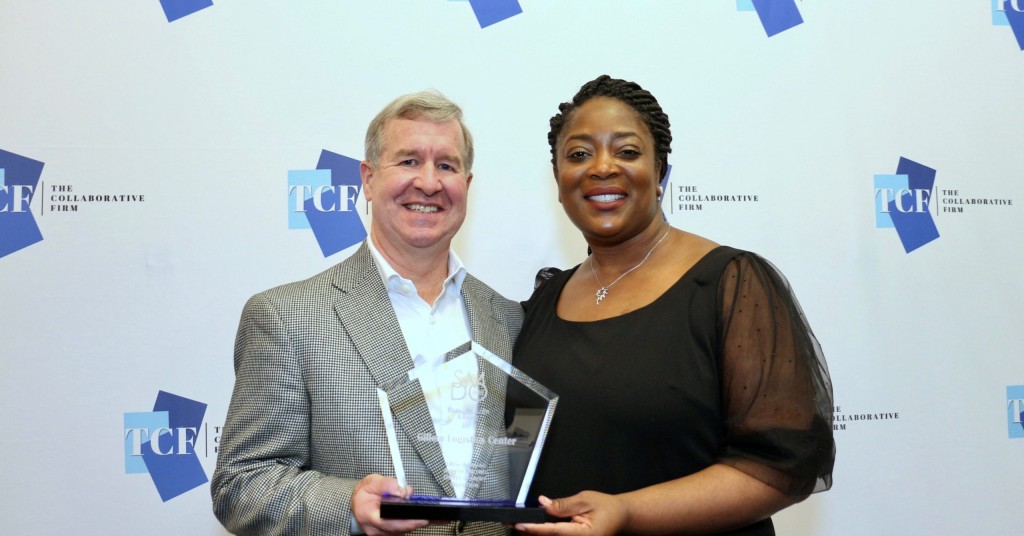 The 18th annual South Metro Development Outlook (SMDO) Conference was held recently at the Georgia International Convention Center (GICC) in College Park, drawing participation by more than 700 business, government, education and civic leaders. The record number of attendees took part in a day filled with presentations and panel discussions reaffirming that the region is poised for strong economic growth. Among the topics were the aerotropolis and community improvement districts (CIDs), smart cities and communities, transportation and an update on the region's economic health.
Economic development activities highlighted were:
At the SMDO Conference, which aims to foster economic growth and innovation in Atlanta's South Metro region, a number of leadership awards were also presented. These included:
Photo by Averi Washington. Forest Park Mayor Angelyne Butler, right, presented the Trail Blazer Award to David Welch, CEO of Robinson Weeks Partners, developer of the city's Gillem Logistics Center
Learn more about Douglasville and Douglas County in this month's feature, "Welcoming Disrupter."
Do you follow us? Find us on Linkedin, Facebook, Twitter and Instagram.