Celebrating manufacturing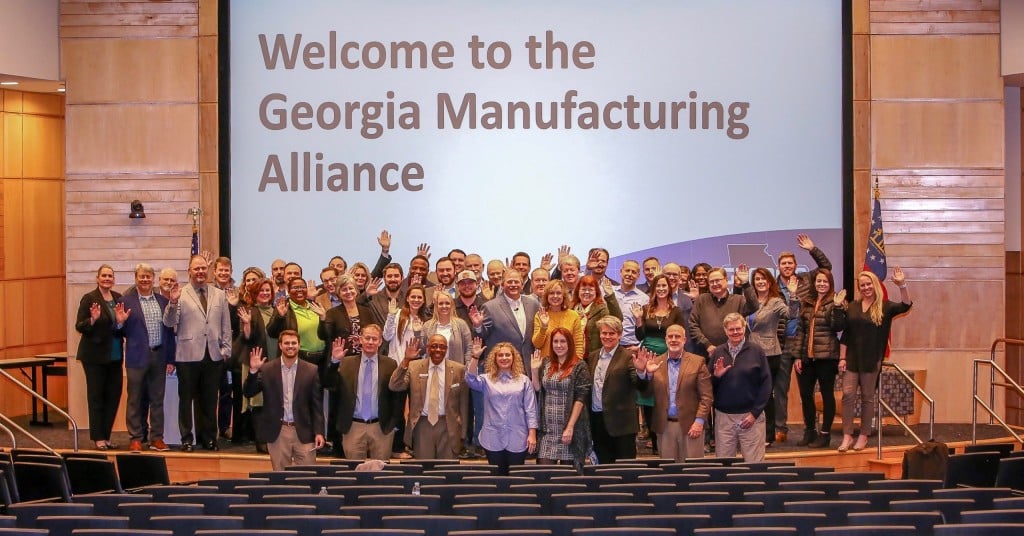 The Georgia Manufacturing Alliance (GMA) recently celebrated its 12th anniversary with a special program at Gwinnett Technical College in Lawrenceville. The event attracted industry leaders from around the state who came to support GMA's contributions to manufacturing in Georgia.
Launched in 2008 with 16 manufacturing and service provider members, GMA now has 350 members representing more than 110,000 employees and six chapters in the state. At the celebration, GMA founder Jason Moss shared highlights from 2019, including:
100 new members and five new annual sponsors of the organization
120 plant tours, educational workshops and networking events hosted
700+ attendees at the annual Georgia Manufacturing Summit last October
Presentation of the 5th annual People of Manufacturing Awards
Attendees at GMA's 12-year anniversary event also helped students interested in manufacturing careers. Proceeds from registrations are funding a new scholarship program in advanced manufacturing at Gwinnett Tech.
Photo of anniversary celebration attendees provided by GMA
Do you follow us? Find us on Linkedin, Facebook, Twitter and Instagram.