UGA School of Law's M.S.L. program offers world-class legal education for non-lawyers
In today's highly regulated, legislated and litigated work environments, having a strong knowledge of the law is a sound career investment.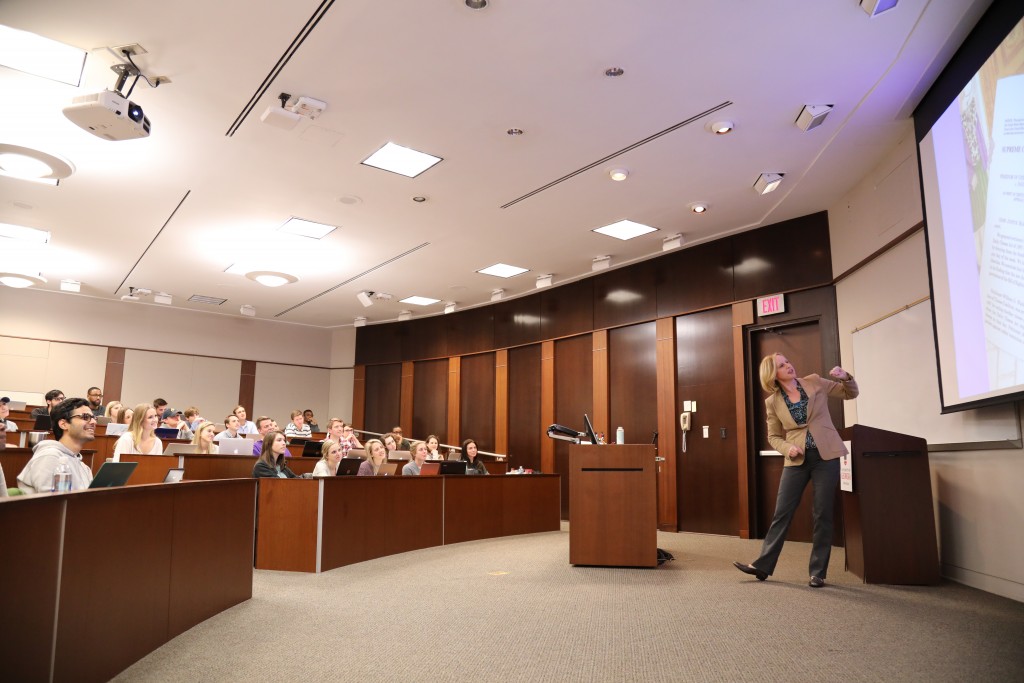 To that end, the University of Georgia School of Law offers a Master in the Study of Law – a 30-credit hour program that offers world-class legal education for non-lawyers, with classes in both Athens and Atlanta. Participants in the program take classes with students pursuing the traditional three-year law degree (J.D.) and have the benefit of learning from the law school's accomplished faculty, including Atlanta-based instructor-in-residence Timothy C. Batten Sr. of the U.S. District Court for the Northern District of Georgia.
The Master in the Study of Law degree is ideal for non-lawyer professionals who work in human resources, government affairs, legal departments, compliance and other specialty or regulated areas.
"The M.S.L. program at the University of Georgia School of Law was a unique opportunity for me to learn the law broadly, as well as in my field while working full time," Mariann Burright, a 2018 graduate of the program, said.
Students will learn to navigate the legal system, master industry and specialty regulatory environments, identify and deal with legal risks and challenges, and communicate effectively with attorneys.
These valuable skills translate into cost savings for businesses and other organizations.
"The M.S.L. program afforded me the opportunity to learn the foundational principles of many areas of the law at an affordable price," Brannen Wilson (M.S.L.'16) said. "The professors and staff focused on and provided me with the tools to be successful inside the classroom and in my desired profession. I would highly recommend the program to anyone who desires a deeper understanding of the law but does not intend to practice."
The UGA School of Law's M.S.L. program is customizable and can be completed on either a full- or part-time basis in Athens, the law school's Atlanta facility or a combination of the two locations. Classes in Athens are offered during the day, while those in Atlanta take place in the evenings, allowing students to earn the degree while working. Some online courses are available for this degree.
Please visit https://www.law.uga.edu/msl for additional information on UGA School of Law's MSL program and download a brochure.