An invaluable legislative resource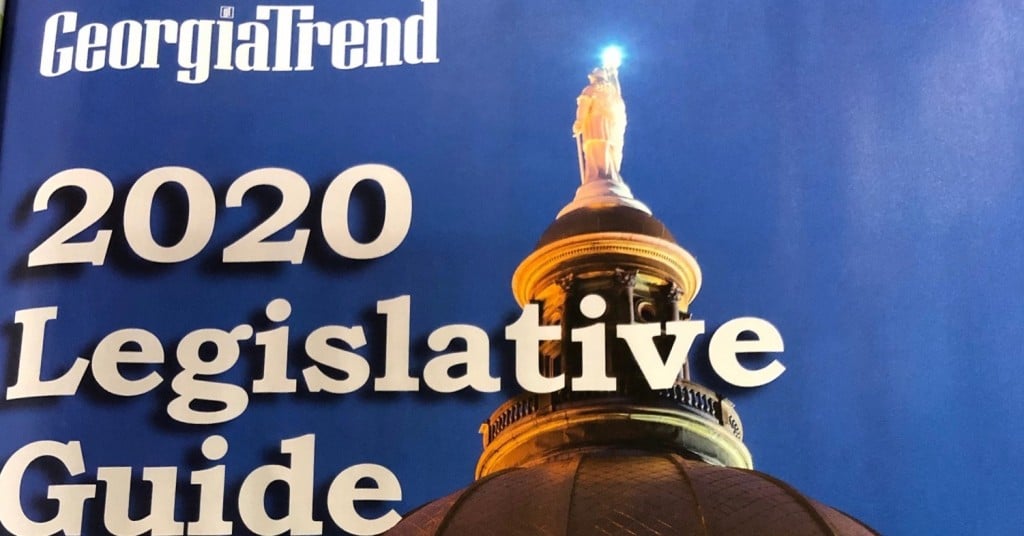 In addition to its main task of balancing the state budget, the Georgia General Assembly currently has a variety of bills percolating. These run the gamut from tobacco sales to minors and adoption to reduced out-of-pocket costs for consumers who require insulin. As the session continues, we can expect many more issues to surface.
To help residents and businesses contact legislative officials about important bills, Georgia Trend has published its 2020 Legislative Guide. This indispensible list of state House and Senate members contains contact and committee information. Also included is a list of Georgia's U.S. Congressional Delegation and statewide elected officials, and how to contact them.
Find out hot-button issues to look for in the Legislative Guide's introduction, "Shifting Sands."
Do you follow us? Find us on Linkedin, Facebook, Twitter and Instagram.