Sports Desk: A Nice Guy Wins
Braves manager Brian Snitker commands respect from his team and is an advocate for its players.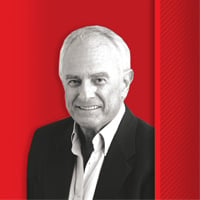 Whenever a Braves game is finished, I am always interested in what the manager has to say. Brian Snitker, the highly regarded incumbent, will offer up positive appraisals of his players. He will defend them as if they had grown up under his own roof – never giving them the back-of-his-hand – while serving up a smorgasbord of compliments for opponents. The conclusion for all who have an inside link to the Braves clubhouse is that Snit, his most prominent nickname, is truly a nice guy.
That should make him a loser if we are to believe the preachments of Leo Durocher, the fiery big league manager of yesteryear. You may remember that "Leo the Lip" is credited with espousing the view that "nice guys finish last," which became the title of his autobiography. Leo was a combative and controversial player and manager. He would fight, scratch and claw his way to victory, always aligning himself with players of the same ilk.
Brian Snitker? He believes you get more from doses of sugar than you do with salt. He functions as the reigning antithesis of the Durocher philosophy. Whether you are a villain or a saint, when it comes to life in the big leagues, one quantifying hallmark endures and that is you must engender respect. Snitker has a boatload of that.
We, in the public hinterland, see the genial and affable Snitker do his nice-guy thing as a big league manager, but inside the locker room, where we pedestrians never trod, he is as tough as a manager needs to be.
Just ask the young Braves' star Ronald Acuña Jr. We saw Snitker, Vesuvius-like, erupt with vengeance a couple of years ago when he accused Marlins pitcher José Ureña of intentionally hitting Acuña with a pitch "lasered" to the elbow of the Braves' sensational rookie. The worst-case scenario was that it could have been career altering, even career ending. Snitker sticks up for his players.
Then last year, we saw the same manager, with sage wisdom, bench Acuña when the precocious outfielder failed to "run" to first base on a fly ball that looked like a homer but hit the top of the outfield wall and bounded back into play. Acuña wound up with a single on what was a certain double if he had honored his fundamental base-running assignment.
Snitker disciplines his players. They make multi-millions while he, himself, makes less than a million, making him underpaid in the opinion of many observers. Snitker understands how baseball works.
Snitker, a baseball lifer, truly loves the game. He is an organizational man to the core. If there were an X-ray machine that could photograph his heart, we would probably find it shaped like a tomahawk. He leads with manly affection. He is not the players' buddy, but he is evermore their advocate. As a minor league manager for 20 seasons, he rode the buses with his teams in the bush leagues. If any man has ever paid his dues in baseball, it is Snitker, who eagerly pays tribute to Braves Hall of Fame manager Bobby Cox.
"He was my mentor," Snitker says of Cox. "I learned that leadership makes a big difference in managing a ball club. Bobby always put his players first. It was about them, not him. His success reflects that he had a remarkable ability in dealing with a diverse group of people with big egos and sensitive feelings. Nobody has ever had a bigger influence on my life."
Reminiscing with a baseball disciple like Snitker usually evokes warm and sentimental feelings. He grew up in Decatur, Ill., an industrial city in the heart of Illinois' agricultural region. Decatur gave him two big league fan options – the St. Louis Cardinals or the Chicago Cubs. His family became Cardinal fans in the Joe Torre-Bob Gibson era of the late 1960s to mid-1970s. His mother would cook up fried chicken for the family, and they would drive two hours to St. Louis to tailgate before a game.
Life is fulfilling for Snitker. Good job, great fun in an exciting occupational environment. His family, too, is living the dream. His son, Troy, is the co-batting coach for the Houston Astros. When Troy was in grade school, Brian took him into the clubhouse and on team bus trips, advising his son early on that he would be hearing language that was not heard in Sunday school.
"Remember one thing," Brian told Troy. "If I ever hear you repeat what you hear, even if it comes out of my mouth, you will be sent home.
"You know what, and this is very interesting, Troy is 30 years old, and I have never heard him utter a swear word," Brian says proudly. If you know anything about baseball, you likely are aware that there are a few baseball veterans who could teach a boatswain's mate a thing or two when it comes to salty language.
It's only one of the many things Brian Snitker has to be proud of.